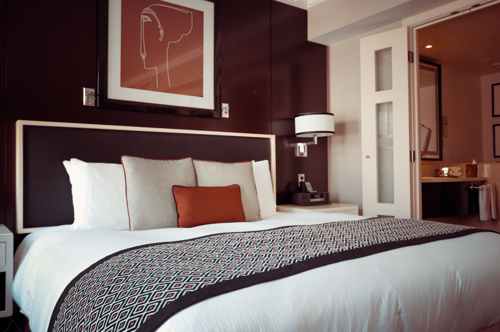 Hotels are taking their worst hit since the aftermath of September 11, 2001. According to Crain's New York, the market is "in a state of emergency," as hotel rates are plummeting by the day.
"Right now we have a lot of cancellations coming in," said John Lam, chairman and CEO of the Lam Group, a hotel developer and owner. "We've seen vacancies rise to about 30% in our portfolio, and room rates have fallen by as much as 50%."
Lam said he usually has an occupancy rate of above 90%, but in March, alone, he has already experienced roughly $300,000 worth of cancellations throughout his hotel properties – a third of his usual monthly revenue.
"This is worse than 9/11," Lam said. "During 9/11 you still had government employees and the Red Cross coming in and staying at hotels. Now no one is coming to New York."
Because international travel has minimized, Lam believes that is causing major damage. With Italy on lock-down, and the rest of Europe being closely monitored, people are no longer traveling to The Big Apple.
As a result, some of Manhattan's top hotels are now offering unprecedented pricing. The Meatpacking District's famed "Standard High Line" is offering rooms at $165, while "The Paramount Hotel" is offering rooms for only $70 per night.
# # #
To read the full story, click here: https://www.crainsnewyork.com/real-estate/coronavirus-worse-911-citys-hotel-industry