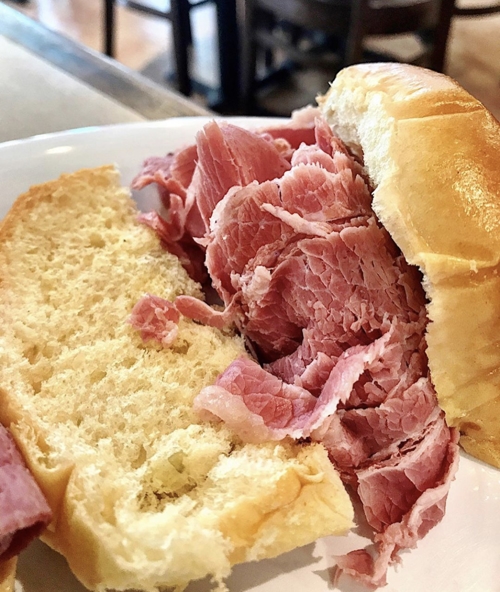 While some associate "corned beef" with St. Patrick's Day, it's become a year-round deli staple, largely because it can make for an extremely flavorful (and filling) meal.

Researchers believe that the name was coined by the British, back in the 17th Century, to describe the salt crystals that were used by the Irish to cure the meat. (Apparently, those crystals were the size of corn kernels.)

Not only is the modern-day prep method significantly different from what was once used in Ireland, but the name is now applied to a brisket — a kosher cut from the front of a cow.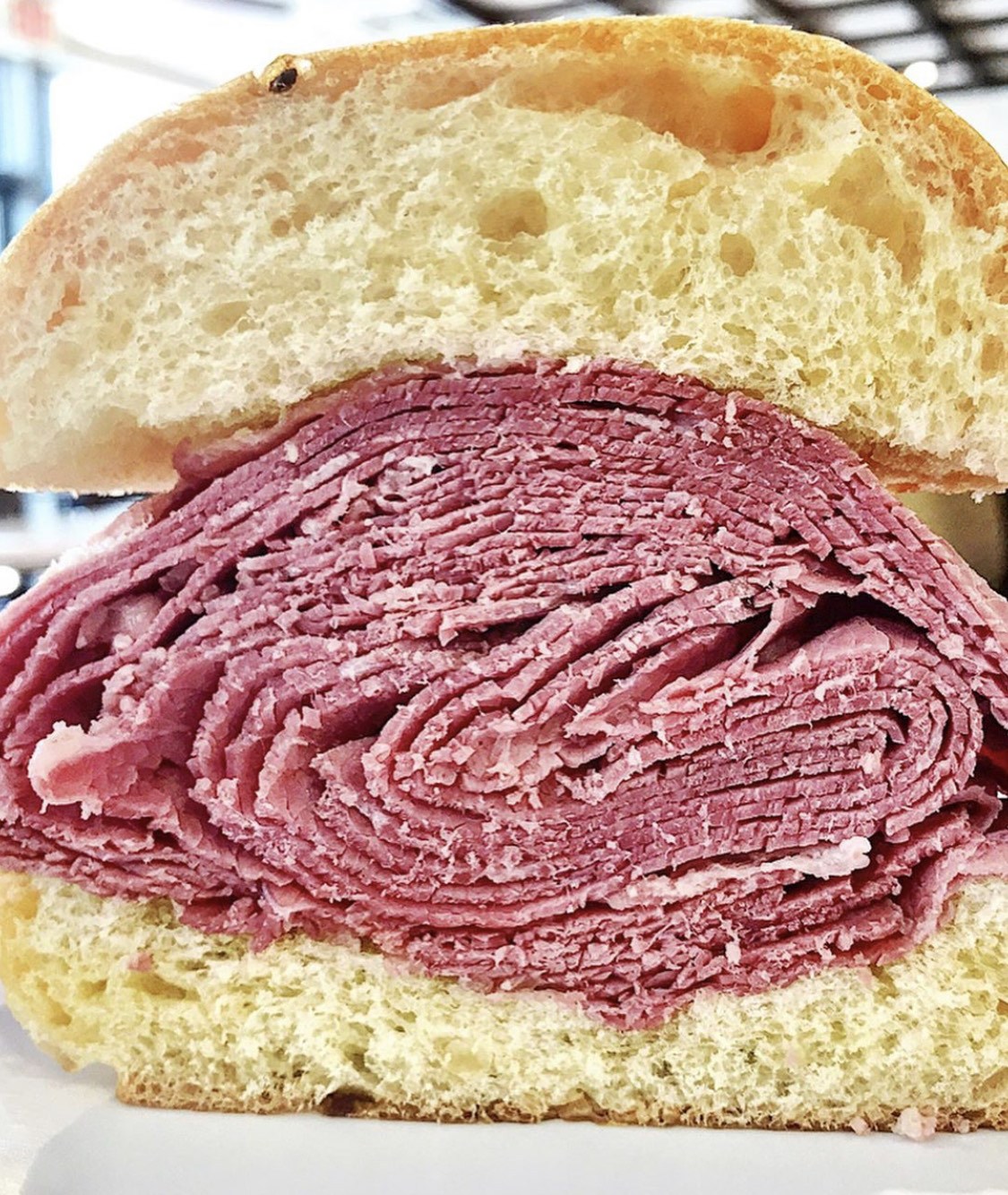 When correctly prepared, this tender meat can be deliciously sour and salty, and you'll often find notes of mustard seeds, dill, and other spices, punctuated throughout.

Now, if you're looking for a truly abominable version of this dish, head to "Roasters 'N Toasters," a filthy ... decrepit ... "Jewish deli" over at 9465 S. Dixie Highway, in Pinecrest (Miami, Florida).

What you see pictured here (this dirty joint's variant of a supposed "Corned Beef," offered with "Swiss cheese, sauerkraut and Russian dressing" ($14.95)) was nothing but sliced tire treads — the rubber remnants you'll find strewn about highways and roadways.

If you're wondering where the cheese, sauerkraut and dressing were ... so were we. (They were nowhere to be found.)

Because there was nothing redeeming, enjoyable, or "right," about this pathetic sandwich, we had little choice but to dish out an "F."
# # #
 
Follow Lucas on Instagram: @lucasaferrara