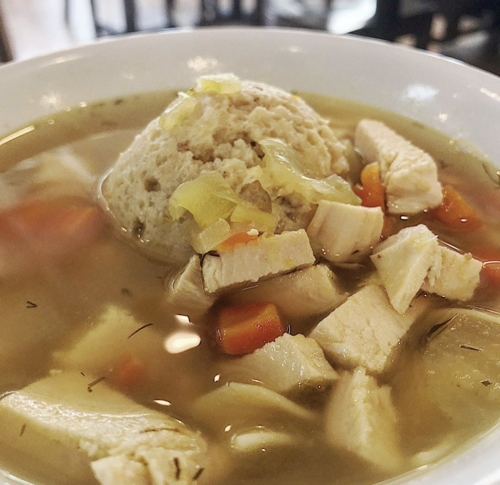 There we were, at "Roasters 'N Toasters," a dirty ... old ... ersatz ... Jewish deli over at 9465 S. Dixie Highway, in Pinecrest (Miami, Florida), and after seeing filth on our utensils, our dilemma was whether we should stay, or go.

Against my advice, the group decided to order a few items. And what better way to start off a meal (particularly when one is feeling ill), than with a "Chicken Soup" — "chicken, carrots, celery, onions & noodles" ($7.25 bowl; matzo ball + $1.25).

Popular during the Passover holidays, you'll find people consuming this classic dish year-round. That large "dumpling" you see pictured here, is made by grinding unleavened bread, and mixing it with eggs, water, and fat (such as "schmaltz"). After forming it into a ball, it's then dumped into a chicken soup.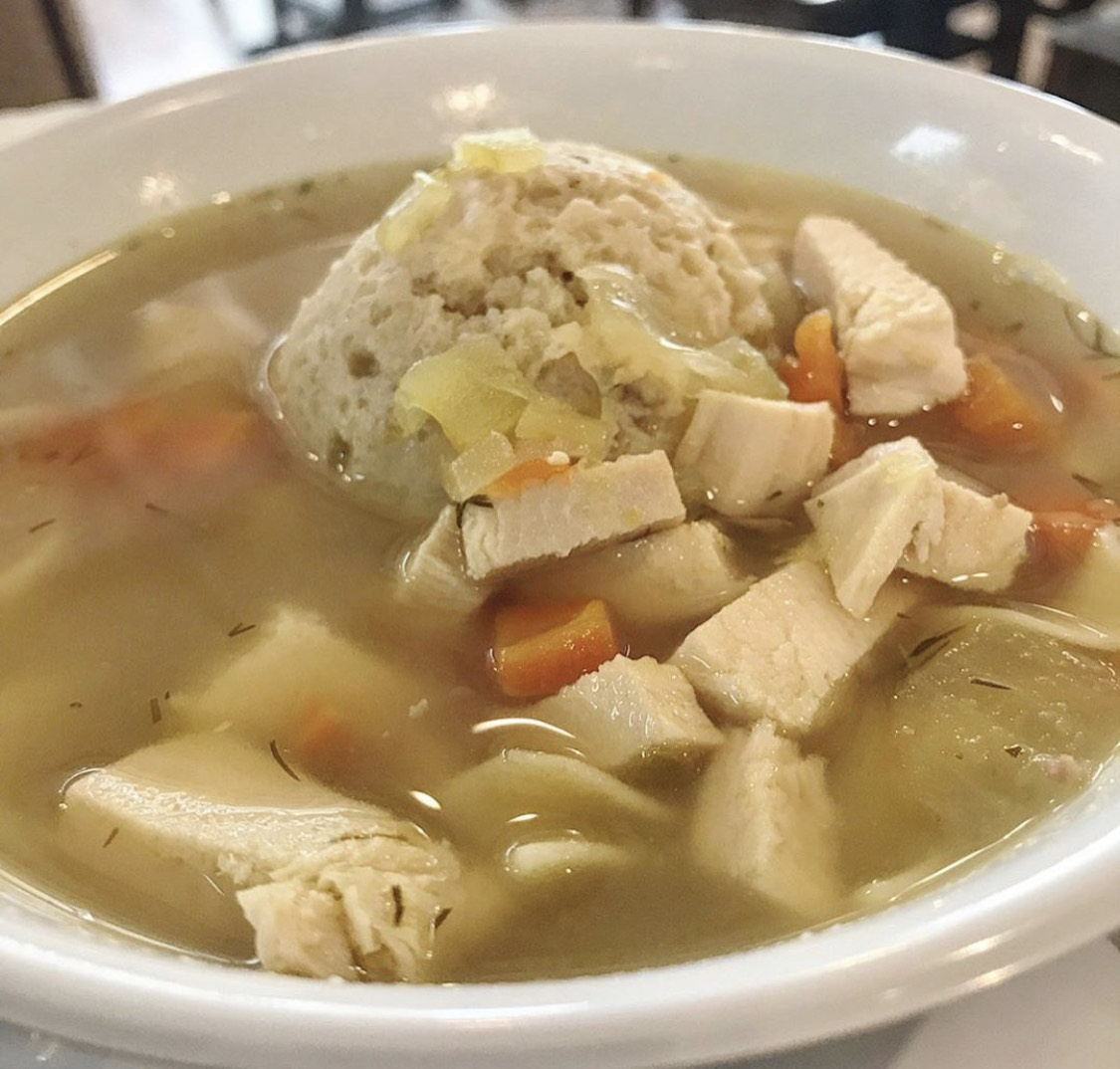 Whether you prefer yours fluffy and floaty, or dense and drowning, they both should absorb the taste of the broth and impart some flavor. But, alas, this was as flavorless as the soup itself. (My guest described the entirety as "watery weak.")

And because the puny chicken chunks tasted like they had been freeze-dried, and the accompanying pasta and veggies were nothing but a mushy mess, this sham of a soup scored a pitiful "F."
# # #
 
Follow Lucas on Instagram: @lucasaferrara