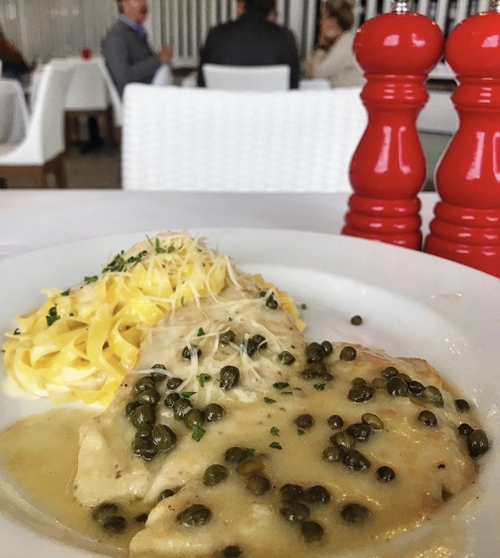 While its origins are disputed, "Chicken Piccata" is widely considered an Italian dish, made with lemon juice, broth, stock and/or white wine, butter (with capers, parsley, shallots, and garlic, frequently thrown into the mix).

And although many aren't fans of capers, (because of their vinegary-briny taste), they're pretty low in calories and are a great source of calcium, magnesium, fiber and vitamin C.

When incorrectly incorporated, capers can add an unpleasant "sourness" to a dish. And that was the problem with the plate we received while dining at the River House — 2373 PGA Blvd, Palm Beach Gardens (Florida).

We thought their "Chicken Piccata" — "sautéed with white wine, capers and lemon served with fettuccine Alfredo" ($24) — was an utter debacle. But we should have expected as much, as this eatery is part of a Nashville-based restaurant chain, known as "BrickTop's," which has locations around the country.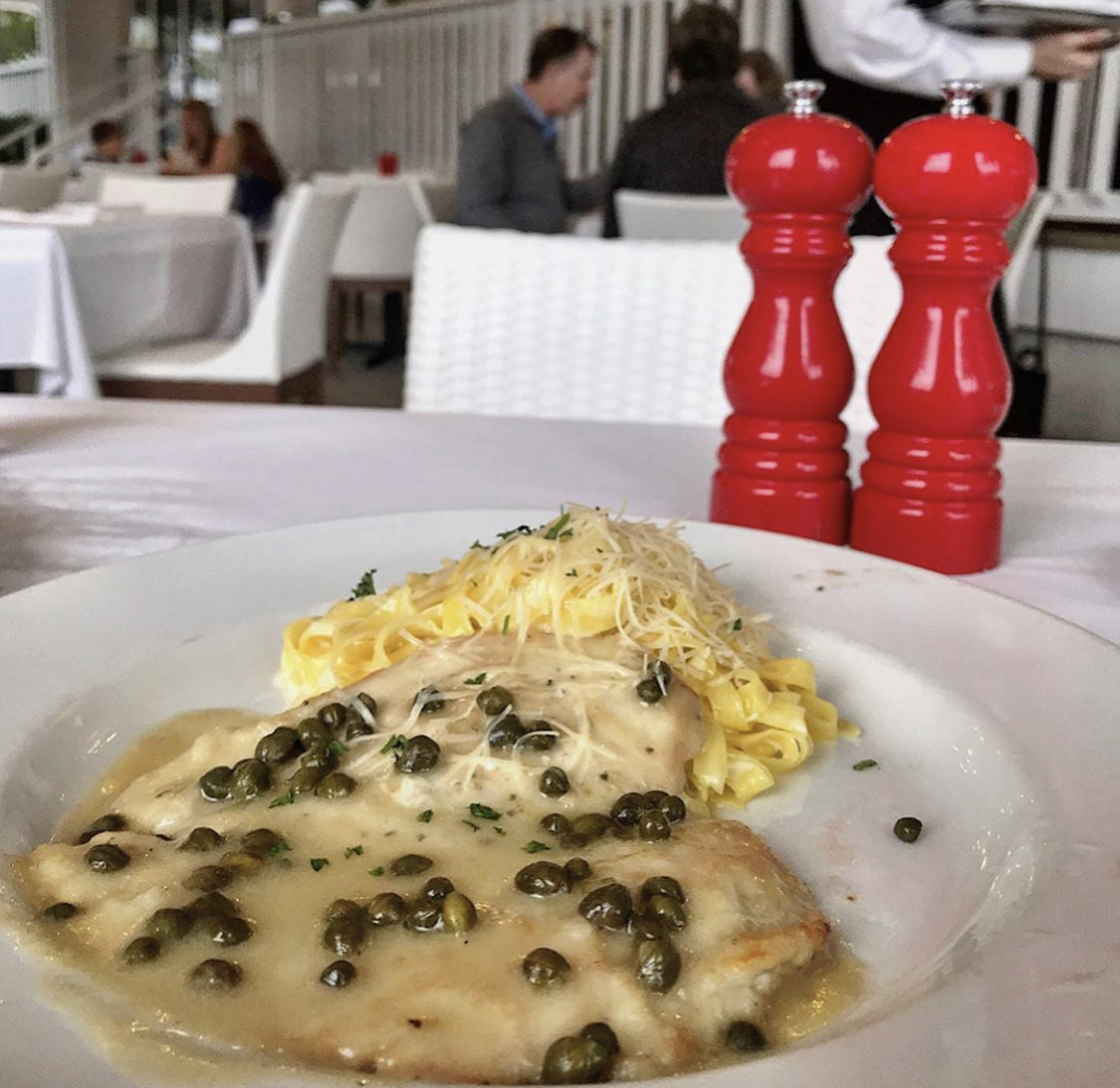 Not only was the chicken leathery dry, but the sauce suffered from an intense salinity that made it unpalatable. Given that the accompanying pasta had a gooey, gluey, mushy texture, that failed to do an "Alfredo" justice, this wretched dish scored a shameful "F."
# # #
 
Follow Lucas on Instagram: @lucasaferrara