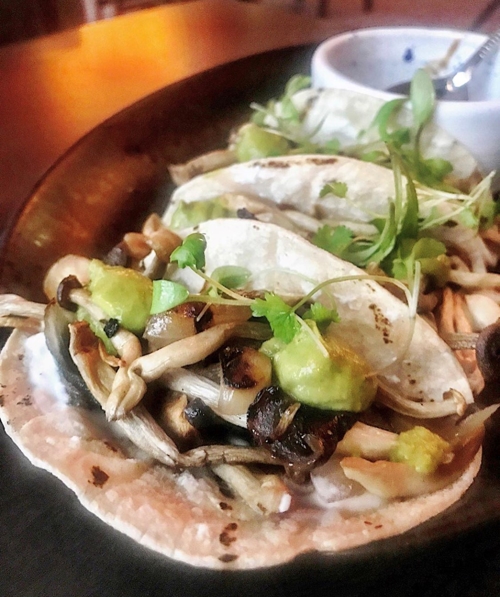 If you're a mycophile, you might like the "Wild Mushroom Taco" offered at "TORO Latin Kitchen & Tequila Library," over at 1925 Griffin Road, Dania Beach (Florida).
Nested at the base of Le Meridien hotel you'll find Chef Richard Sandoval's latest eatery; one of 45 restaurants that he owns and operates worldwide. (Here in the states, he's got locations in Arizona, California, Colorado, Florida, Georgia, New York, Texas, Virginia, and Washington, D.C.)


A Mexican-born chef and restaurateur, Sandoval (who is based out of Denver, Colorado), offers fare with "modern and coastal Mexican, Latin-Asian, Peruvian and Pan-Latin" influences.

Yonel, our waiter, strongly urged us to try the fungi taco which came with "roasted wild mushrooms, roasted poblano peppers, goat cheese, ricotta, corn tortilla" ($12).

Now, according to the United States Department of Agriculture, mushrooms offer significant amounts of potassium, copper, folate and niacin. They are also reportedly low in sodium, have zero grams of fat, and are cholesterol free.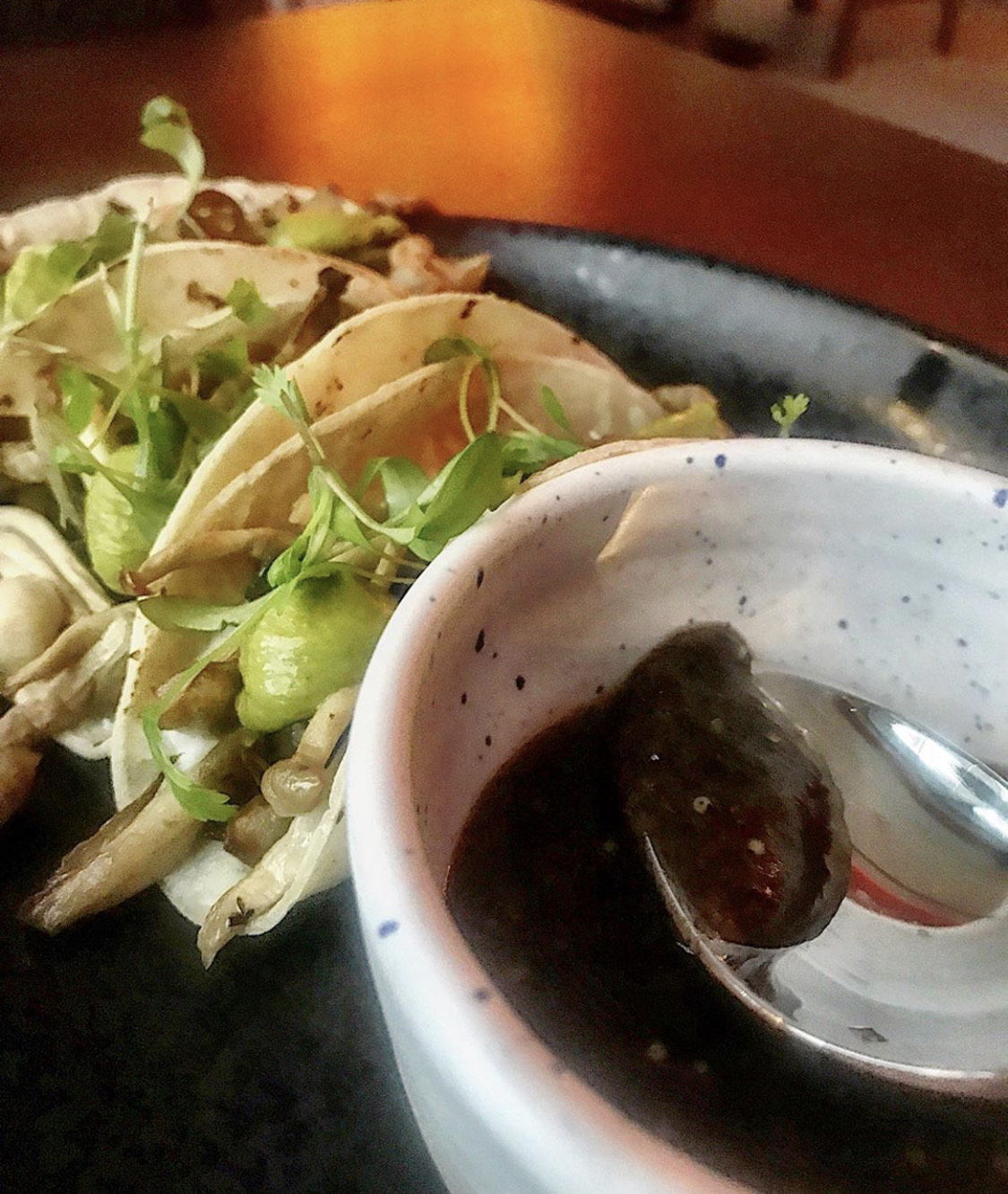 While we appreciated the nutritional benefits, and the beefy-peppery taste, we found the mushrooms slightly rubbery. And even though we thought the price was a bit high (in light of the relatively small portion size we were given), this dish still scored a pretty admirable "B." (As in, "Bravo!")
 
# # #
Follow Lucas on Instagram: @lucasaferrara