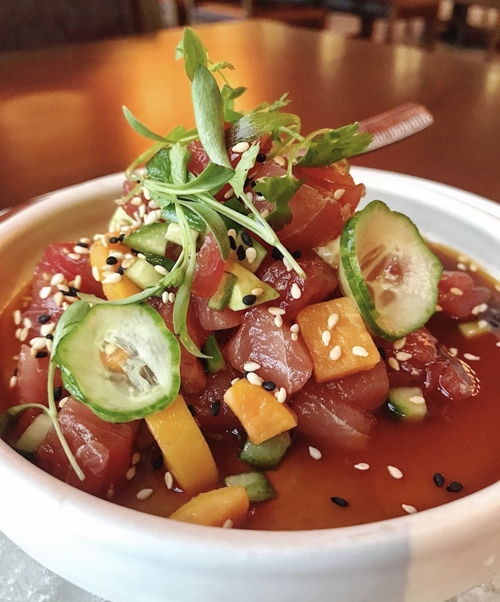 Some food historians believe that, about 2000 years ago, the "Moche," who lived along the Peruvian coast, perfected a raw fish dish which (after Spaniards introduced citrus and other elements) eventually morphed into what we now know as "ceviche" or "seviche." (The latter "s" spelling is preferred by Peru's National Institute of Culture, btw.)

Since we were already comfortably seated at "TORO Latin Kitchen & Tequila Library," Chef Richard Sandoval's newly opened place over at 1925 Griffin Road, Dania Beach (Florida), and had enjoyed our waiter's recommendations of the "Wild Mushroom Tacos" (reviewed yesterday), and "Sweet Corn Empanada" (reviewed Thursday), we asked what he thought we should try, next.

Once he described the "Ceviche Nikkei" as one of the restaurant's "most popular" dishes, that was enough to convince us to order it. And according to available online sources, this particular preparation includes sliced sushi grade tuna, diced cucumbers, red onions, diced glazed sweet potatoes, ponzu, crispy quinoa, diced avocado, and salt/pepper ($17).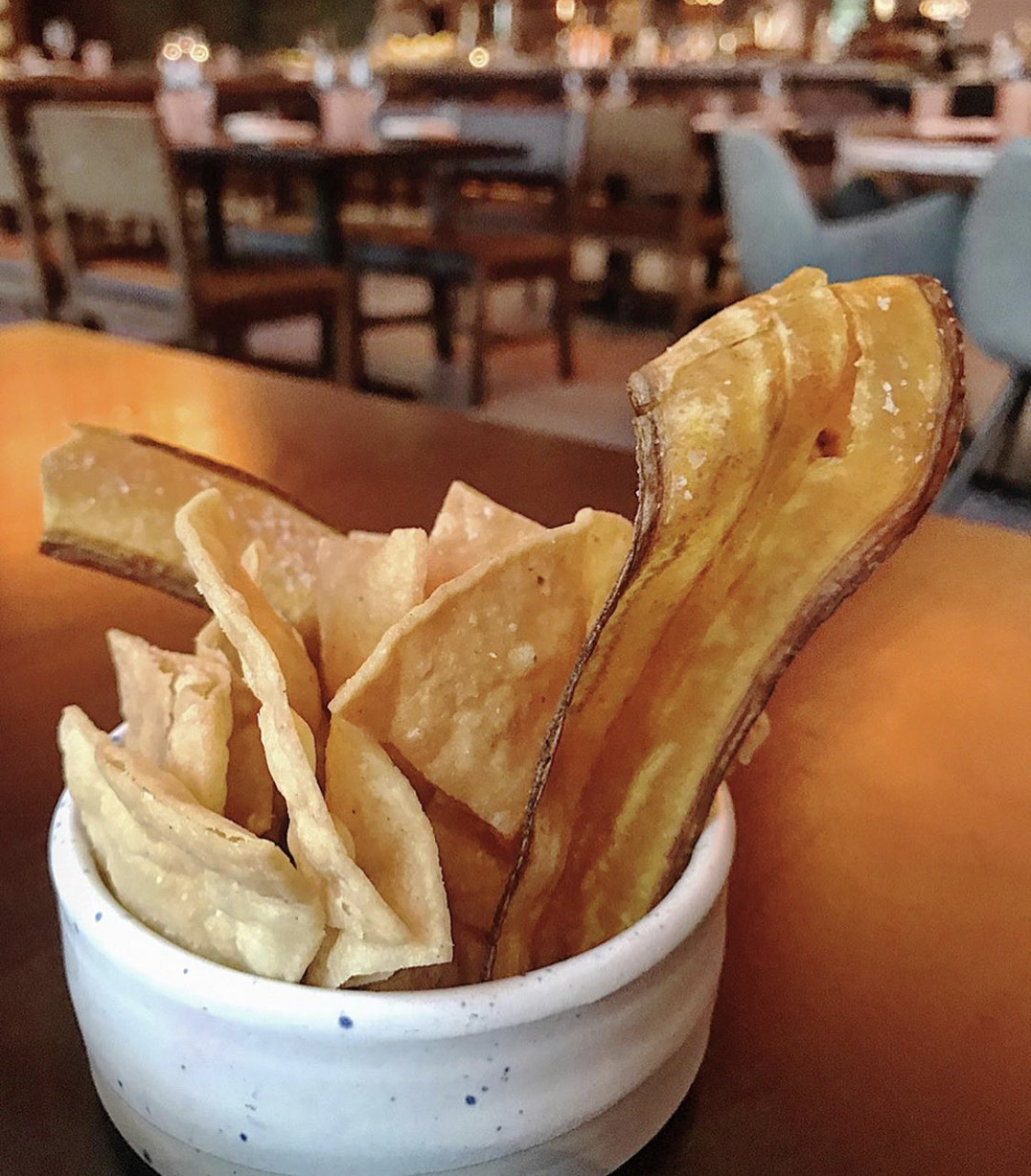 While we found the chunky cubes of fish to be fresh, tender, and bursting with a balanced, piquant flavor (with the fruit and spices offering a little kick and the veggies offering a nice crunch), we were of the view the mixture could have used a tinge less sweetness. And while some deducted points because they wanted to see a bit more seafood on the plate (as there were noticeable gaps), we still rated this dish a pretty admirable "B+."

"TORO" is the latest effort presented by "Richard Sandoval Hospitality," a restaurant group that owns and operates some 45 establishments worldwide. If you're in the Dania Beach area, and happen to enjoy innovative Latin cuisine, why not "grab this bull by the horns" and give Sandoval's newest venture a try?
# # #
Follow Lucas on Instagram: @lucasaferrara