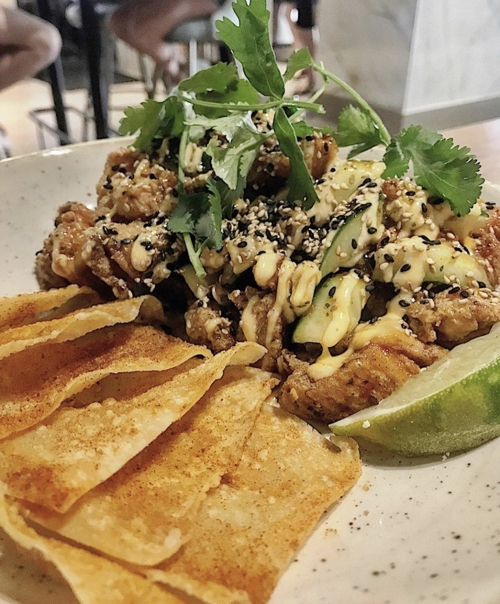 Ceviche is a pretty simple dish to make. All you need is some fresh fish, lime, chili, cilantro, avocado, tomato and cucumber. And when done right, it can be light, refreshing, and flavorful; a great way to start a meal .... but just not at Moxie's.

Moxie's Restaurants LP, d/b/a Moxie's Grill & Bar, is a Canadian company with some 67 locations primarily in "the land of the Loonies" (our friendly neighbors to the north), but you'll find American offshoots in Dallas, Houston, Plano and, now, Miami.

There we were, at 900 S. Miami Avenue (Mary Brickell Village), in Miami, Florida, and one of my guests insisted that we try the "Tuna Ceviche — sushi grade ahi, lime & tomato marinade with cilantro & jalapeños + corn chips" ($16).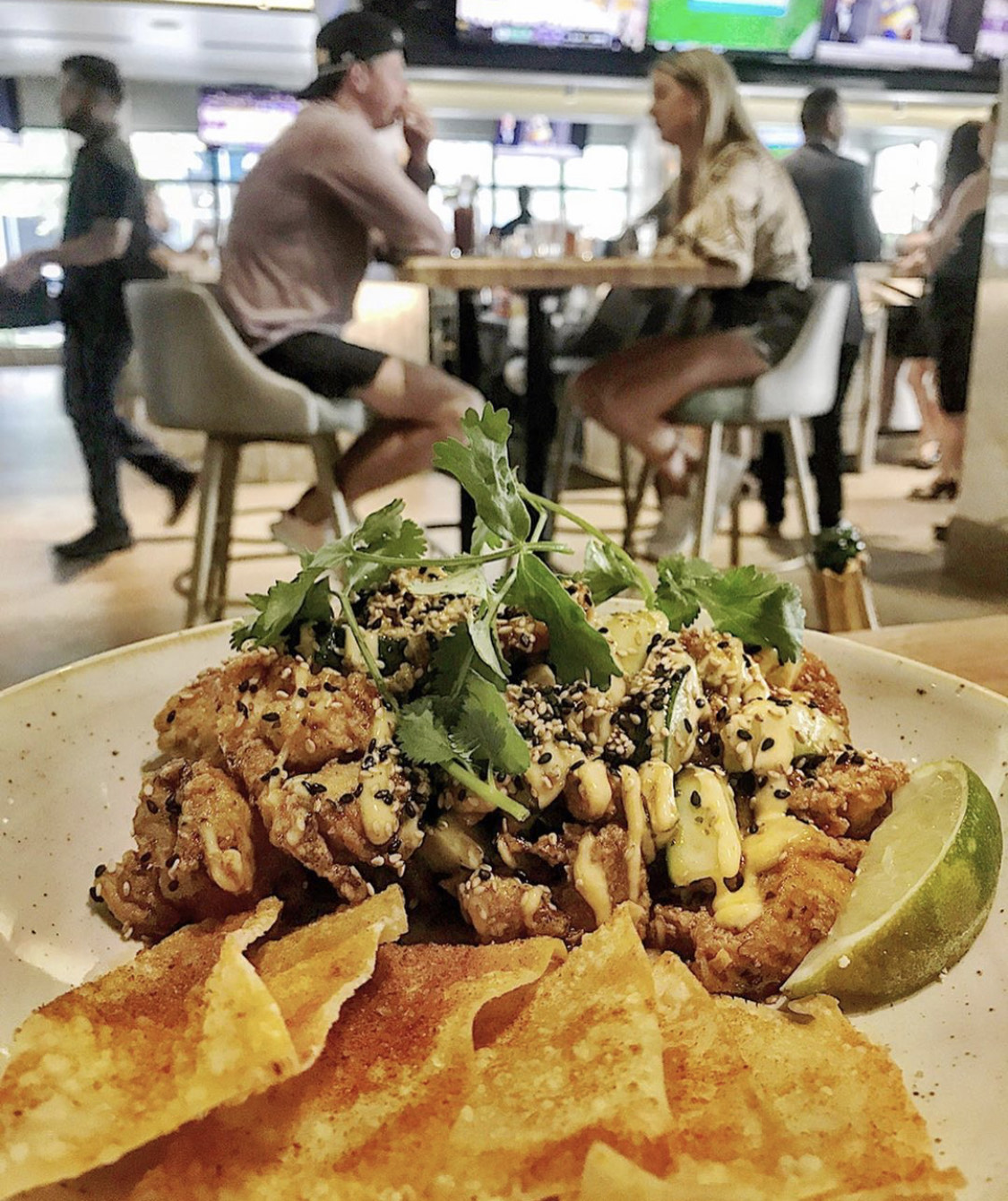 But, what we got was no ceviche. To our dismay, we mistakenly received the "Thai Chili Chicken" with "sweet chili sauce, sriracha aioli, cucumbers, cashews" ($15) — which came to our table with a repulsive, grayish-brown, greasy, sheen.

In addition to the chips being superfluous (totally unnecessary), we found the "chicken" stringy and rubbery — as if this restaurant-supply, processed "thing" had just been freshly defrosted. (And whatever the heck that garbage was, that was drizzled all over, did absolutely nothing to improve the dish; it just made everything "heavier" and failed to mask the "meat's" awfulness.)

So dismayed were we with the myriad of errors, that we had little choice but to score this disreputable dish an "F."

(You'd be looney to order it ... or anything else for that matter.)