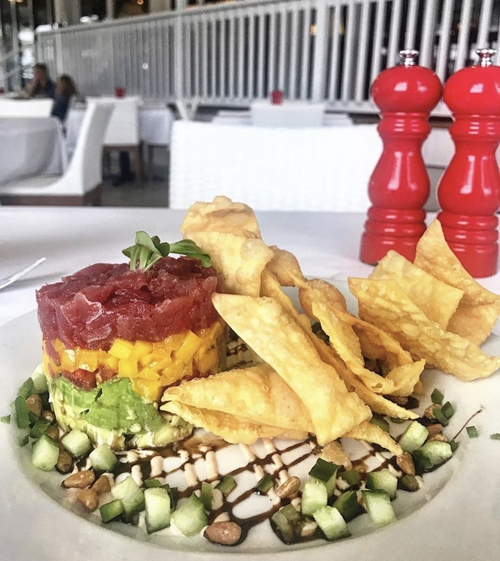 Friends wanted to go to the "River House" over at 2373 PGA Blvd, in Palm Beach Gardens (Florida), because it supposedly offered "stunning waterfront views." But there were a couple of problems with that idea.

First, it was a rainy day. So, the outdoor patio seating was limited to a covered area, and no immediate views of the water were to be had. Second, my friends apparently didn't know that this eatery was part of a larger restaurant group, known as "BrickTop's" — which is a Nashville-based company with offshoots in some eight other locations throughout the country, including Birmingham, Charlotte, St. Louis, and Palm Beach. [As many of you already know, I'm not a fan of "chains," and wouldn't have gone if someone had disclosed that, in advance.]

More often than not, most of these multi-restaurant entities tend to offer subpar food and service. And, unfortunately, our experience here wasn't an exception to that general rule.

We started with the "Ahi Tuna Tartare," which was listed as "stacked with avocado, mango, crispy wontons, pine nuts" ($20).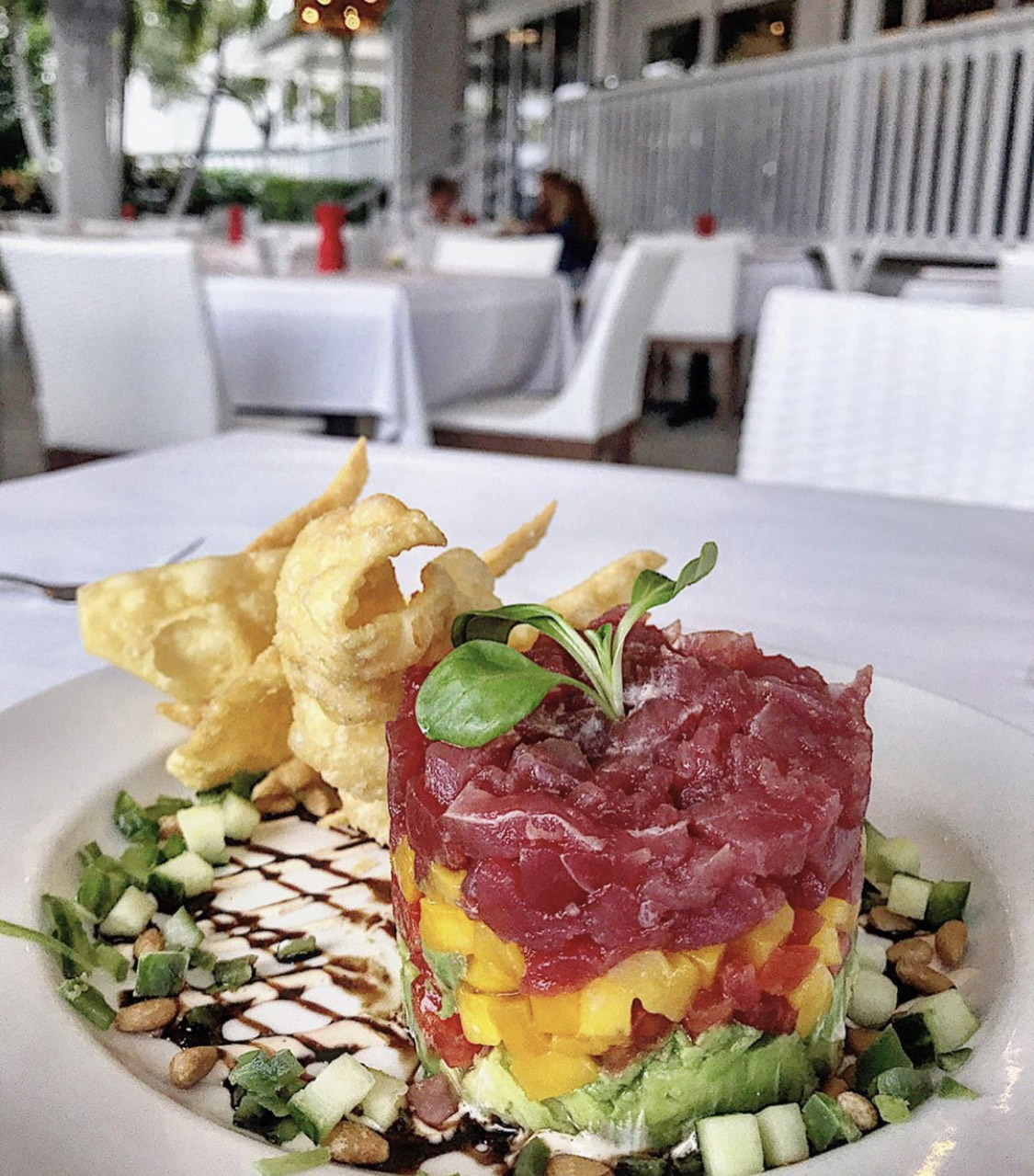 Depending on who you ask, some are of the view that tuna should show a deep red color. While this was a darker shade, that could be because it hadn't been pumped with carbon monoxide to artificially distort the fish's natural color. (A good thing, if you ask me.)

And while we didn't mind the look and taste, we were displeased with the thin, chintzy layer of fish that was allotted to the plate (particularly given the $20 ask). We also didn't appreciate the dinged and damaged salt and pepper mills that were left on our table. Nor did the little critters scurrying about enhance our mood (in a favorable way).

Given those issues, and the fact that citrus totally overwhelmed the dish, we scored it a (most generous) "C."

You can cry me a River, but this is one House ... I wouldn't recommend.
# # #
Follow Lucas on Instagram: @lucasaferrara