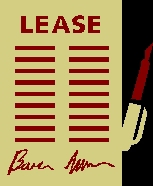 While still mired in much COVID-related uncertainty, New York City has entered Phase II of the state's reopening plan, and tenants remain on edge as Governor Cuomo's eviction moratorium slowly reaches its expiration date. Part 7 of our series explores the implications of the courts' reopening on landlord-tenant disputes, and what that means for NYC renters, in particular.
Earlier Parts of this series can be found here: 1 (rent issues in the midst of COVID-19), 2 (repairs, security deposits, move-ins/move-outs), 3 (rent gouging, non-primary residence, minimizing COVID exposure), 4 (restricted access and wrongful eviction), 5 (commercial and residential tenant harassment) and 6 (potential tenant remedies and defenses).
What happens to those landlord-tenant cases that were filed prior to March 16, 2020?
While those eviction proceedings that were underway when the NY PAUSE Order came into effect could technically restart, there is some ambiguity as to when they will do so, since the state's Chief Administrative Judge, Lawrence K. Marks, issued an Order on March 16 which noted that "all eviction proceedings and pending eviction orders shall be suspended statewide ... until further notice." It therefore remains to be seen whether New York City housing courts will only be accepting new cases once the moratorium concludes and/or whether prior matters will also be resumed.
In those commercial and residential cases where a warrant of eviction was issued (prior to March 20, 2020), landlords who wish to enforce those warrants will need to file a special request or "motion." Such paperwork must include an affidavit from a "person with knowledge of the facts," advising the court whether or not that the impacted tenant is eligible for unemployment benefits or insurance or "otherwise facing financial hardship due to the COVID-19 pandemic."
According to the latest guidance issued by the courts, for the foreseeable future, no in-person appearances will be permitted, as all hearings are likely to be conducted virtually. Furthermore, those proceedings that were filed before March 16, 2020, are eligible to be calendared for virtual settlement conferences -- where the parties are both represented by counsel. (This is in an effort to encourage parties to settle their disputes and reduce the burden on the court system, as it prepares for an avalanche of new filings.)
What about new landlord-tenant disputes?
Although New York's blanket halt on evictions has ended, new cases cannot be commenced against tenants that qualify for unemployment benefits or can otherwise demonstrate that the coronavirus caused them financial hardship. How such "financial hardship" is to be demonstrated or proven is not entirely clear, as Governor Cuomo's Executive Order is silent in that regard. While the Order extends protections to qualifying tenants until August 22, 2020, its vague wording invites a loose interpretation, leaving tenants in a somewhat tenuous and vulnerable position.
As for those who have not suffered COVID-19 related financial distress, landlords can (at least in theory) bring new eviction cases against them, albeit, upon satisfying some preconditions. According to a June 12 Court directive, a landlord seeking to commence a nonpayment proceeding must first submit an affidavit from "a person with personal knowledge of the facts" averring that they've made a "good-faith effort" to determine if a tenant qualifies for an exemption. (A similar affidavit requirement applies to landlords seeking a default judgment against a tenant.)
Since in-person filings are not currently permitted (or are being severely restricted), the pertinent litigation documents will likely have to be either submitted through an e-filing portal or mailed to the court. Additionally, New York Housing Court Supervising Judge Jean Schneider also stressed that there will be no taking defaults or default judgments in housing court – which is what would previously happen if a tenant failed to appear or to oppose the relief requested by a landlord. "Don't even think about defaults for now," said Judge Schneider in a Zoom call with bar associations, adding, "we are aware that people have been tremendously ill and may still be hospitalized."
There are also additional protocols a landlord must now follow. According to a June 18 Court directive, landlords looking to file a new commercial or residential eviction proceeding (for nonpayment of rent or on other grounds) are now required to supply two additional documents:
An attorney affirmation (or a petitioner's affidavit for self-represented landlords), confirming that they have reviewed the various state and federal restrictions and qualifications on eviction proceedings and believe in good faith that their proceeding is consistent with same; and
A form notice (in English and Spanish), informing tenants that they may be eligible for an extension of time to respond to the petition, in light of the COVID-19 pandemic, and directing them to a telephone number and/or website link for further information.
The June 18 directive also provides that hearings in all eviction matters--except those commenced before March 16, 2020, and in which both parties are represented by counsel--will be automatically stayed until such time as the Governor declares otherwise. (Executive Order 202.38 currently suspends all statutory timetables for prosecution through and including July 6, 2020.)
# # #
DISCLAIMER: As COVID-19 related developments change daily, this must be viewed as an exceptionally fluid situation. Accordingly, prior to taking any action, we strongly urge you to contact our office to ascertain whether there has been any change that would impact any recommendations made, or whether there are discrete facts or developments which would warrant undertaking a different tact or course.