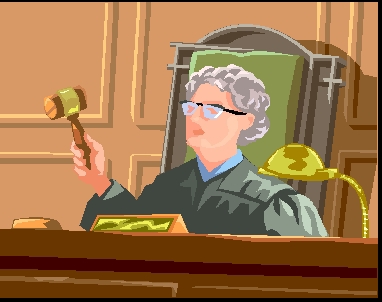 On July 1, 2020, the New York State Court Officers Association filed a federal lawsuit in the Southern District of New York, against Chief Judge Janet DiFiore and the New York State Office of Court Administration ("OCA"), seeking compensatory damages in excess of $1,000,000, and punitive damages over $2,000,000.
In their complaint, the Association and its President, Dennis W. Quirk (who also sued in his individual capacity), are alleging that DiFiore and OCA have failed to afford them a safe work environment. Among their complaints are purported failures to properly clean and sterilize the officers' work areas or to provide protective equipment and associated training. And they attribute those lapses, in part, to OCA's "wasteful" spending.
The group alleges that despite three of its members having lost their lives to the virus, adequate safeguards have yet to be implemented.
Quirk further claims to have experienced retaliation in response to his complaints and alleges that he faced interrogation and threats of suspension and/or termination, after raising concerns; actions which Quirk contends were designed to "restrict, limit or deny" his free speech and right of free association.
The complaint asserts violations of the First and Fourteenth Amendments of the United States Constitution, and also seeks relief pursuant to New York's "whistleblower" law --which prohibits an employer's retaliatory actions against personnel who flag dangerous practices. The plaintiffs further allege a public nuisance and seek additional protective equipment and training
Neither counsel for plaintiff nor OCA responded to requests for comment from Law360.[1]
The officers' suit is just the latest in a growing list of complaints related to OCA's handling of the COVID crisis.
The president of the New York State Court Clerks Association, Glenn Damato, previously voiced concerns on behalf of his members, who believe they are not being given sufficient information about OCA's plans.[2] Similarly, the head of the court interpreter's Chapter of Local 1070 of District Council 37, has also noted that "the reopening is being done in kind of a haphazard way."[3]
Tenant advocates have requested that the New York City housing courts' reopening be delayed, in part, because of the dangers posed to tenants and practitioners, largely due to the lack of a protective infrastructure such as plexiglass barriers and sanitizer dispensers.[4]
On June 29, 2020, a group of New York State lawmakers wrote to Mayor Bill de Blasio to object to the reopening of the Kings County Civil Court (which houses Brooklyn's housing court) at 171 Livingston Street, calling the resumption of operations, "premature and dangerous."[5] The letter, signed by State Senator Zellnor Y. Myrie,[6] requested that New York City immediately find an alternate location for the court, given the current building's narrow hallways, limited elevators, and small courtrooms -- which make complying with social distancing guidelines all but impossible. While the lawmakers were of the view that the courthouse was inadequate prior to the pandemic, they now believe recent events have made the facility unsuitable for public use.
A spokesperson for the mayor told Gothamist that "the Court has taken precautions, including suspending most eviction proceedings until further notice, to ensure the number of people in the building itself is minimal."[7]
Indeed, one of the few issues both landlords and tenants can agree on is that the housing courts are ill-equipped to handle the crisis. Mitch Posilkin, general counsel to the Rent Stabilization Association, which represents tens of thousands of NYC property owners, told Gothamist that "every [New York City] housing court except Manhattan is inadequate."[8] However, Posilkin stopped short of suggesting that court openings or eviction proceedings should be delayed, citing hardship being faced by landlords.
Commencing July 6, 2020, visitors to any New York State court facility will need to undergo a COVID screening before being admitted. In addition to undergoing a contactless temperature check, anyone seeking to enter the facility will be asked whether they have: (i) experienced any flu-like symptoms, (ii) tested positive for COVID-19 (or been exposed to anyone who has tested positive), or (iii) returned from travel abroad or from certain states currently facing high rates of infection.[9] Any person registering a temperature 100 degrees or higher, or who answers affirmatively in response to the foregoing questions, will be denied entry and asked to remove themselves from the premises.
Only time will tell whether these protocols will be sufficient to ease mounting concerns.
---