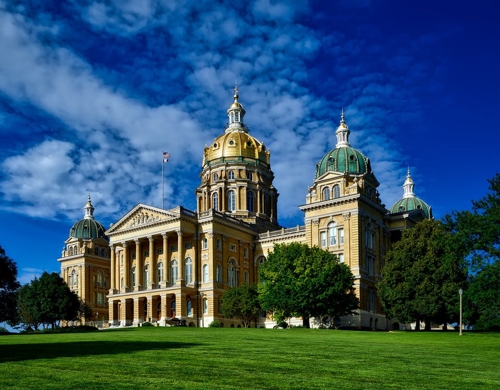 The right to free speech is what separates our country from many others. And while our Constitution affords us the ability to speak our minds, with increasing frequency, organizations and institutions are wrongfully attempting to restrict or modify that fundamental right.
So extreme are some of those limitations, that in early January, a lawsuit sponsored by a nonprofit group known as Speech First was filed against Iowa State University (ISU) because that school had "created a series of rules and regulations designed to restrain, deter, suppress, and punish speech concerning political and social issues of public concern," notes the Wall Street Journal. 
Currently, the University prohibits students from sending out any type of political message via their school e-mail accounts. Students are also no longer able to express their views with chalk on the campus pavements -- a communication method which students had previously used to express their opinions on an array of topics, including abortion. (Only campus events may now be promoted in that fashion.)
"Speech First says the school's definition of bias is unconstitutionally 'amorphous and entirely subjective,' leaving students to 'credibly fear that the expression of their deeply held views will be considered 'biased' and reported,'" advises the WSJ.
Last year, the nonprofit sued the University of Michigan over a similar policy, and the parties eventually settled the dispute with no payment involved. (The litigation was dismissed with no finding that the university's policies infringed on free speech rights.)
Many think it would be wise of ISU to follow that same course and to settle with Speech First, sooner rather than later.
# # #
If you believe your constitutional rights have been violated in any way, please do not hesitate to reach out to one of our Civil Rights attorneys, at 212-619-5400.