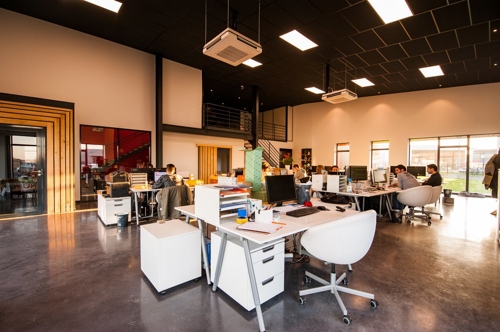 Those seeking employment must often present themselves in the best possible light because they understand that competition for a slot may be fierce.
But many New York companies are also beginning to realize that finding that perfect candidate is often like searching for a needle in a haystack. And after they've chosen their preferred individual, they'll need to make the case to why their company stands out from the rest.
Crain's New York reports that organizations are starting to go beyond just good pay and benefits to attract the right people.
"The challenge of retaining workers in New York's increasingly competitive job market is leading to new-found levels of largesse, with companies racing to make themselves the most accommodating workplace possible for the employees who agree to work there," notes Crain's.
One software company called "Button," for example, not only offers a generous maternity leave, but a free six-month rental of the Snoo Smart Sleeper, a high-tech bassinette with a microphone and camera.
"Management at Manhattan Tech Support … offer[s] employees 'doughnuts, doughnuts, and some more doughnuts … I donut know if there's anything better out there,'" said a marketing manager.
On the flip side, if companies don't treat employees well, their people won't hesitate to let the world know of the lousy environment – which is precisely what is happening with a newbie luggage company called "Away." Not only would their CEO publicly humiliate employees on an online communication system, but workers were reportedly exposed to poor conditions, such as no heat, inadequate ventilation, and exposure to paint fumes.
In response to complaints, the company supposedly sent employees "gas masks and promised to install a new ventilation system," reads a report on the Verge. However, even after five months, there was supposedly no effort to correct the problem.
# # #
If you are a victim of workplace harassment, please contact a member of our Civil Rights Group at 212-619-5400.