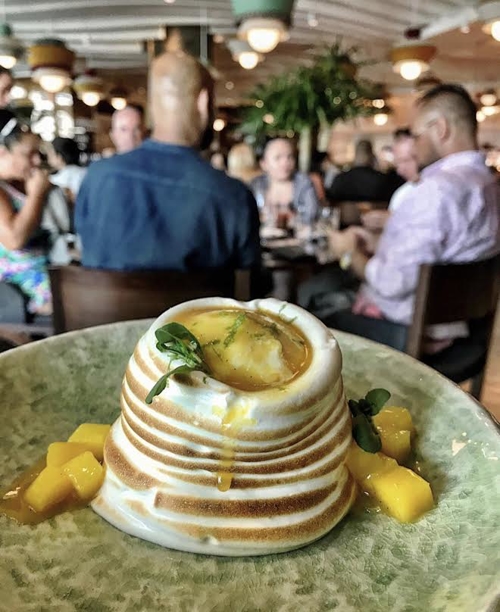 Next up for dessert was the "Tropical Ki-iro — passion fruit, white chocolate ice cream, mango, mint basil" ($14), which Steven, our waiter at Novikov (300 S. Biscayne Blvd, Miami), suggested we try.

In addition to being "delicious," Steven claimed it was "pretty photogenic." (And eye-catching it was, if you're into a dismembered "Michelin Man," that is. But I digress.)

Now, the famous French pastry chef Pierre Hermè is credited with having created the "Mogador Macaron," which is made up of a passion fruit and milk chocolate ganache which offers a perfect balance of fruit and chocolate. But, this was no "Mogador," and Chef Hermè was clearly not in this South Florida kitchen, as this dessert lacked any balance, whatsoever.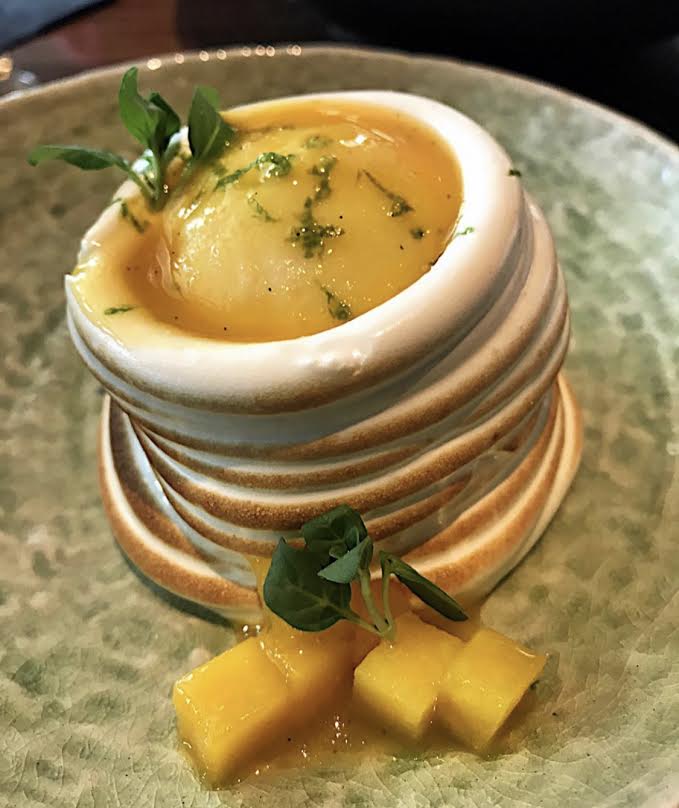 For $14, you'd minimally expect an offering that would allow the white chocolate to counter the pungency of the mango and passionfruit. But that didn't happen here.

Because this dessert was more acidic, than chocolatey sweet, and struck us as "heavy," rather than light and rich, it scored yet another near-failing "C-" (which, again, was quite generous, given that I found it to be an utter fail and completely unworthy of the $14 ask).

As I noted yesterday, the $28 saved by skipping two desserts, can go toward an order of the incredibly delicious (and decadent) "King Crab and Shrimp Siu Mai garnished with caviar" ($28) (reviewed Friday).

Fa la la la ... la.
# # #
Follow Lucas on Instagram: @lucasaferrara