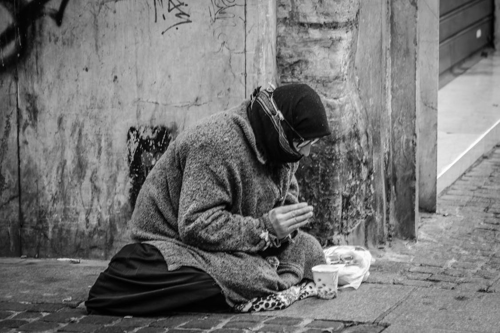 Unfortunately, you can't walk more than a few blocks in New York City without seeing a homeless person. And, according to the Gotham Gazette, their numbers are rising. From 2018 to 2019, there was a 23% jump of people without shelter. But it took the recent Chinatown murders of four homeless men, to focus yet more attention on the issue.
"The mayor's response to this tragedy was to increase the number of outreach workers and urge other city workers to call 311 about people living on the streets," noted the Gazette. "However, the city's own statistics show that the number of placements into housing has actually dropped."
A "drop-in center" was once a better option for the displaced, according to Robert Mascali – who served as Deputy Commissioner at the NYC Department of Homeless Services, as well as the Vice President for Supportive Housing at Women in Need. These centers are where people can gather and get food, clothing, medical care, and meet with social workers. Mascali believes that expanding the number of these centers will help stem the rise.
He also advocates for "supportive housing programs" which provides "a homeless person who is disabled, usually from mental illness or substance misuse, with an apartment and a social worker." But, Mascali claims, "the city has failed in this effort, with placements at a 14-year low with only 1,300 supportive housing units opened of 15,000 promised four years ago, or less than 10%."
Even when presented with shelter options, the homeless prefer the streets or the subway because of safety concerns. Apparently, crime at shelters is at an all-time high with the Mayor's Management Report showing that there was a 25% increase in "serious violent incidents." As a result, Mascali is calling for the city to should station NYPD officers at those sites, 24/7.
"Let us address this humanitarian crisis, once and for all," notes Jonathan H. Newman, managing partner of Newman Ferrara LLP. "It is immoral and unjust to allow the status quo to continue in any shape, manner or form," he added
To read the full op-ed piece, please click here: https://www.gothamgazette.com/opinion/9048-6-keys-reduce-number-of-people-sleeping-streets-subways-de-blasio-shelter?mc_cid=5f7b6653ff&mc_eid=a18795af03