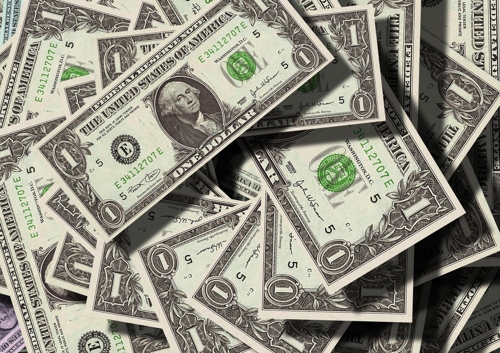 Labor activists begin 2020 with a victory, as the minimum wage has risen to $15 per hour for all New York City workers. And we're among the first cities in the country to reach that milestone. (However, workers in the suburbs are still making only $13 per hour, and $11.80 per hour upstate.)
An hourly wage of $15 was a significant uptick from $7.25 hour workers earned at the beginning of the last decade. "A 2016 law called for the state to eventually raise its minimum wage to $15 but phased it in at different rates for New York City, the suburbs and upstate," notes amNewYork.
Other states are lined up to raise their minimum wage, with California expected to be there by 2022, Massachusetts by 2023, and New Jersey by 2024. Seattle, on the other hand, is expected to hit over $16, soon.
"We're seeing an unprecedented number of states, cities, and counties raise the minimum wage," said Yannet Lathrop, researcher and policy analyst with the National Employment Law Project. "Local communities all around the country strongly support raising the minimum wage, because people see their friends, neighbors, or themselves working hard but not getting ahead."
Critics believe this new legislation will force businesses to cut jobs and workers hours. "The New York City Hospitality Alliance says its recent survey shows over three-quarters of service and limited service restaurants said they reduced employee hours while over a third eliminated jobs," reports amNewYork. However, Governor Andrew Cuomo still praises the increase, particularly since the state's unemployment rate is at an historically low 4%.