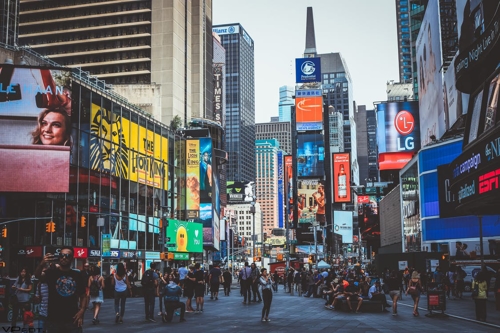 According to new data released by the US Census Bureau, New York has lost more residents than any other state in the country for the second straight year in a row. 
In 2019, we reportedly lost some 76,760 residents; .4 percent of the entire population. Shockingly, 20,000 more people left our state than the second largest "loser," Illinois.  While New York lost the most residents, the percentage of people who left is lower than West Virginia (.7 percent) and Alaska (.5 percent). 
The Empire Center reports that, over the last decade, New York has lost a whopping 1,379,210 people – more than any other state in the Union; second only to Alaska in terms of proportion. 
The most obvious reason for this exodus is escalating living costs. However, the Gotham Gazette reports there will be significant political ramifications as a result of this population shift:  "New York is on pace to lose at least one if not two congressional seats pending the outcome of the 2020 Census, which will not simply depend on states' real population growth or loss, but how well residents fill out the decennial population count," the Gazette warns. 
Although New York still ranks in the top four populated states (behind California, Texas, and Florida), it's readily apparent that people are relocating to less progressive venues, with lower taxes. 
And while New York recently passed new rent-laws which were designed, in part, to stem this flight, only time will tell if that legislation helped to worsen or ameliorate what is clearly a disconcerting trend. 
# # # 
 
To read more about the report, click here: https://www.democratandchronicle.com/story/news/politics/albany/2019/12/31/new-york-leads-nation-population-decline-again/2777353001/?mc_cid=095887b407&mc_eid=a18795af03