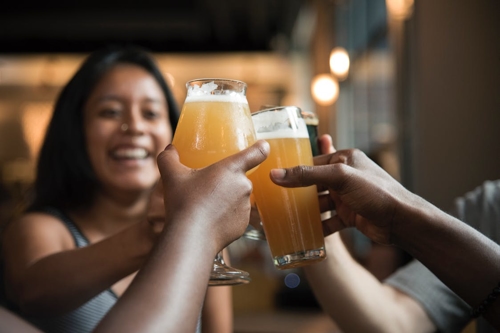 The popular 190-year-old "Neir's Tavern" -- where Robert De Niro, Joe Pesci, and director Martin Scorsese filmed some of the most memorable scenes in the classic motion picture, "Goodfellas" -- was scheduled to close in early January. (For many, it's more than a movie location. It's also a place where locals have been gathering for food, drinks, and entertainment, for almost two centuries.)
Located in Woodhaven, Queens, Loycent Gordon, the owner of the tavern, was blaming the then looming closure on his "greedy" landlord, who intended to raise the rent by 250%. Gordon called into the Mayor's weekly radio phone spot on WNYC to complain about the issue.
"Bluntly, the original sin so often comes from a greedy landlord," de Blasio said to Gordon over the phone. "I hope the landlord realizes that this is absolutely inappropriate. If you want to make a buck, this is not the way to do it."
Pub patrons and even local politicians believe, according to the New York Daily News, that the bar is as much of a "milepost" as the Unisphere in Flushing. It's an historical spot in the borough and many believe that landmark status is deserved.
"They landmarked the freaking Pepsi-Cola sign. This has cultural significance," Gordon says.
The Mayor promised to get others within the government involved and deployed his Small Business Services Commissioner Gregg Bishop to assist Gordon moving forward. de Blasio stressed that small businesses are being treated unfairly across the City and legislation needs to be passed to fix this problem.
Armando Demarino manages the property for the new building owner, and the Daily News reports that Demarino helped to broker a deal between the two-sides. "Nobody wants this place closed down," he said. But with the help of de Blasio, the two parties were able to reach an agreement, and the bar will continue to conduct its business.