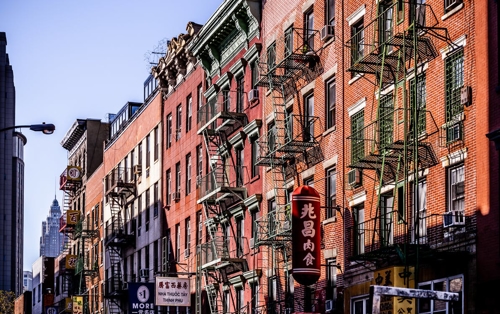 New York's rent laws are broken, at least that's what owners are claiming.  And some 7 months after a sea-change of legislation was enacted statewide, rent-stabilized landlords are seeking to introduce their own package of reforms to fix, what they believe is, an extraordinarily "broken" system. 
According to Real Estate Weekly, the owners' plan would "encourage the continued improvement of aging housing stock and keep contractors and suppliers in business."    Without these reforms, "thousands" of rundown apartments will be left vacant because owners will be unable to pay for the necessary renovations or repairs.  
The Community Housing Improvement Program (CHIP) represents some 4,000 building owners and managers, who are responsible for over 400,000 rent-stabilized units in the New York City area and claims that owners are in dire need of assistance. 
"While the State and the City still need to address the numerous barriers and impediments to the construction of new housing, our legislative proposals would encourage the preservation of the City's aging housing stock and ensure that households who are most in need of low-rent units actually receive them," CHIP noted in a statement.  
To illustrate how the owners are being impacted, CHIP highlighted an East Village rent-stabilized unit renting out at $730 per month – when average rents in the area range between $2,500 and $2,800 per month. This $730 unit, when vacant, will need a "gut renovation."  Work on the kitchen, bathrooms, plumbing, electrical wires, radiators, and other necessary amenities will cost around $80,000.  But the new laws now make it exceedingly difficult (if not impossible) for a building owner to recoup those costs by way of a rent increase. 
"The state and city cannot force a building owner to rent an unsafe apartment," notes CHIP. 
"The scenario CHIP posits is absurd," noted Jarred I Kassenoff, a partner at Newman Ferrara LLP.   While unit owners are not being compelled to rent our unsafe apartments, they are statutorily required to maintain their buildings in a habitable condition.   To warehouse apartments, because of repair-affordability issues, is only kicking the can down the road, and will lead to tighter enforcement laws." 
# # # 
To read about the newest rent-laws, please click here: https://www.nyrealestatelawblog.com/manhattan-litigation-blog/2019/july/the-2019-changes-to-new-york-s-landlord-tenant-l/ 
# # # 
Should you have any questions about how the rent laws impact you, please feel free to reach out to any one of our real-estate attorneys, at 212-619-5400.