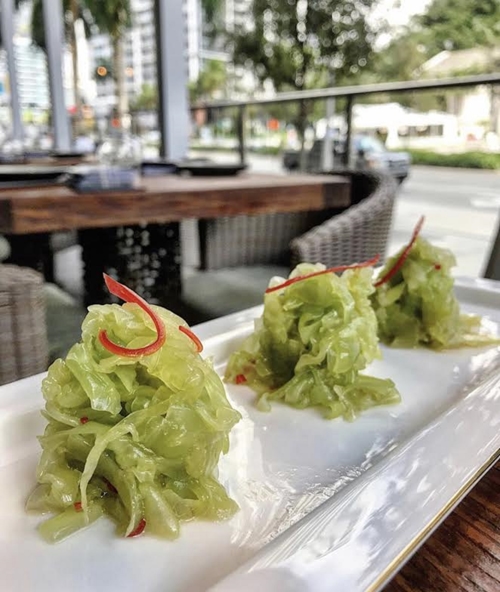 Aqua Restaurant Group has a number of restaurants around the globe — including in such cities as Beijing, Dubai, Hong Kong, London, Miami and New York.

At 600 Brickell Avenue, you'll find their newest spot, "Hutong Miami," which offers a three-course brunch for $39. While not as inexpensive as Novikov's $23 brunch, we thought we'd give this new place a try.

We began with an order of "Jade Hearts — Chinese jade gourd in Sichuan peppercorn essence." ("They're very good," claimed the waiter.)

In olden times, the ancients of China used gourds for a number of different purposes, including good-luck charms to repel evil spirits and diseases. Fast forward thousands of years, and this edible vegetable is supposed to offer a squash-like flavor.

And while Sichuan peppercorn is usually described as a mouth-numbing spice, which imparts hints of lavender and lemon, none of those characteristics were discernible here.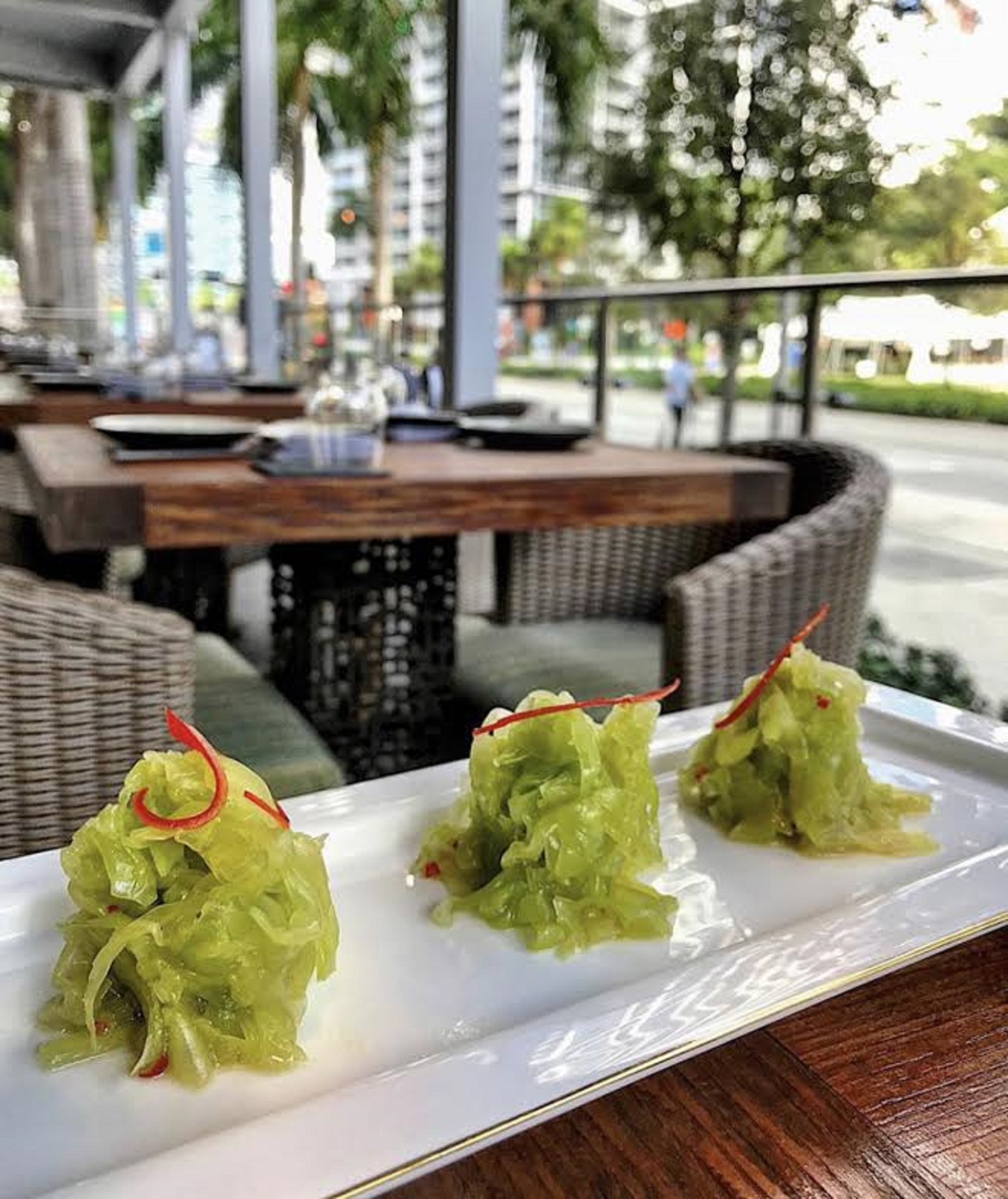 Frankly, we could have used a talisman or two (together with a bunch of priests and priestesses). For rather than repel evil, this dish brought us closer to the "Apollyon." (Others would say, the "Archfiend" or "Diabolus.")

This, my friends, was pure evil in food form. More like some low-end sauerkraut you'd find plopped on top of a ballpark weenie. This wasn't a stand-alone item by any stretch of the imagination, and met with unanimous disapproval and disdain.

Since it was green ejecta only a possessed child — (think Regan from The Exorcist) — would spew ... this ungodly dish scored an "F."
# # #
Follow Lucas on Instagram: @lucasaferrara