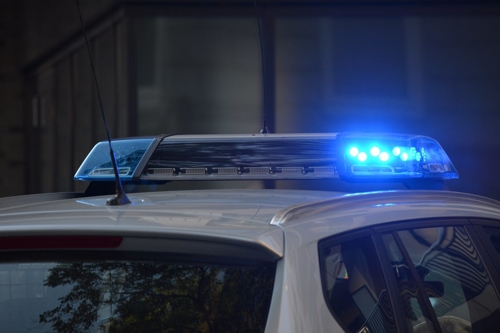 Faced with an increasing number of major crimes, Dermot Shea, the new NYPD Commissioner, has his work cut out for him.
"The [recent] killings are emblematic of a rise in hate crimes, particularly anti-Semitic ones, and an increase this year in murders in New York City," reports Gotham Gazette.
Considered one of City's the toughest jobs, Shea is responsible for the 36,000 people who wear the coveted blue uniform. James O'Neill previously held the position and was most notably known for his decision to fire Officer Daniel Pantaleo -- the man responsible for killing Staten Island resident Eric Garner. (Some thought the decision was the correct move, while others criticized the firing.) Whatever your take on the issue might be, it's now Shea's turn.
"[Shea] takes on the responsibility of repairing trust between the department and many members of the public wary and critical of it while rolling out new programs, overhauling certain divisions and protocols, and ensuring that public safety does not suffer throughout," notes Gotham.
A 28-year veteran of the police department, Shea officially assumed his duties on December 1, when he was privately sworn in. He is the third Police Commissioner appointed by the Mayor.
Before 2019, major crime numbers had fallen each year since de Blasio has been in office, and he hopes Shea will continue to keep those numbers down.
"We've pushed crime down while also reducing criminal summons, stops, arrests, and incarceration," Shea said when he was sworn into office. "And throughout our police department, we are building trust and strengthening relationships in every New York City community and there's more to do."
# # #
To read Gotham's full story, please click here: https://www.gothamgazette.com/city/8986-challenges-facing-new-nypd-commissioner-dermot-shea-de-blasio-police?mc_cid=94d58192fb&mc_eid=a18795af03