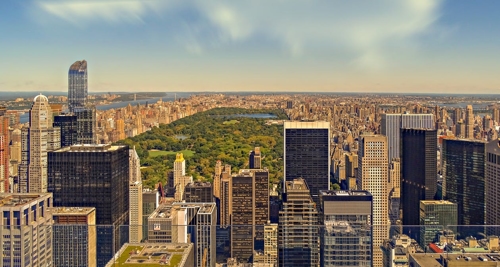 57th Street in Manhattan is now known as "Billionaire Row."
A new report by broker Knight Frank shows that more homes were purchased over $25 million on Billionaire Row than any other street in the entire world -- with homes selling for an average price of $38 million.
"New York has seen a glut of super-luxury developments in the past five years as developers take advantage of leaps in engineering that have allowed pencil-thin towers to be constructed on modest plots," reads Crain's New York.
Just a couple of blocks away from Central Park, 57th Street is now filled with towering luxury skyscrapers. The study shows that it has beat out Hong Kong's "Mount Nicholas Road." Though more units were purchased on Billionaire's Row in New York City, Mount Nicholas Road's average price, per home, was north of $40 million – which had previously edged out the $38 million average on 57th Street; home to such luxury towers such as 432 Park Ave., 111 W 57th St., Central Park Tower, and One57.
"One of the transactions that pushed 57th Street over the top is hedge-fund manager Bill Ackman's $91.5 million purchase of a 13,500-square-foot duplex at One57, located at 157 W. 57th St., in a deal that closed in early 2015," reads the New York Post.
# # #
Should you require assistance with a real-estate transaction, of any kind, please feel free to call one of our attorneys at 212-619-5400.