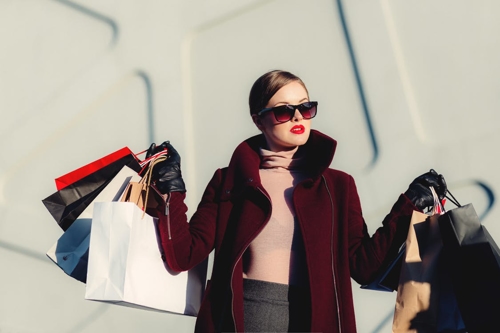 Working at Barneys New York used to be a premier retail position. The company offered competitive salaries, great benefits, and job security. However, last November, the high-end clothing store declared bankruptcy and is set to close its flagship shop on Madison Avenue and 61st Street; a development which has placed its employees "in limbo," according to the New York Times. The once coveted workers are now "lacking information about the store's closing date, severance pay and their benefits." 
To make matters worse, paychecks were delayed last month after the a purported "cyber incident." Workers were not only stressed about the missed payment but wondered if their personal information had been compromised in any way. 
While the store continues to cash in on a clearance sale, with no specific closing day in sight, work conditions are rapidly deteriorating. "[The] security has been lacking. Employees said in interviews that the bathrooms were dirty and that the television in the break room had stopped working," reads the Times. "At one point, employees were sharing a single microwave, down from four, for meals." 
A group who have been employed by Barneys for over twenty years sent a detailed letter to the bankruptcy judge overseeing the case. "We hope that making the court aware of what has been happening in what has become a disastrous execution of the liquidation and our well-being will help in some ways," the letter read.  In a separate filing, Barneys claims that they had only around $2 million to pay some $4 million in severance obligations; $800,000 of which had already been paid.  
Looking for new work has been a considerable challenge. First and foremost, there aren't that many retail jobs that offer the same pay or that require the same skill sets and/or expertise.  Also, given that some 400-500 employees are simultaneously applying for the same kind of work, the job search has become exceedingly competitive.  
Eon Huntley, a new employee, commented that the treatment of the company's remaining employees, especially the ones who were there for decades, is "appalling."  "They started the liquidation with very modest discounts, so they were definitely reliant on associates and their clients and our relationships," he said. "Knowing that, and knowing how people have spent their lives working and giving their time to this company, you'd think they would make sure there was something set aside for these people." 
# # # 
To read the full report in the New York Times, click here: https://www.nytimes.com/2020/01/16/business/barneys-new-york-employees-severance.html