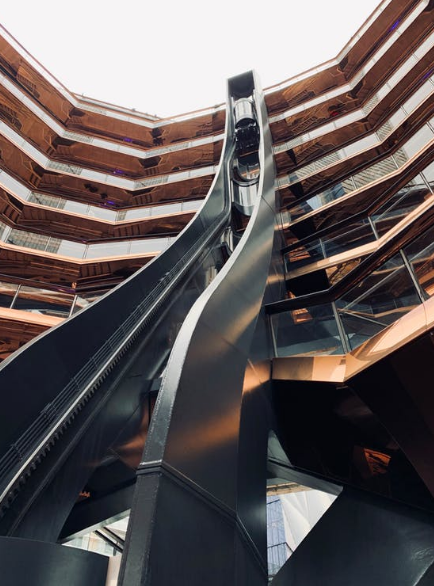 Related Companies is the global giant that constructed Hudson Yards. In 2018, the first phase of that West Side project opened to the public. It features a mega-mall, an artistic structure called the "Vessel," and a bunch of luxury establishments and fine eateries.
The second phase is set to begin construction soon, but is Related now altering its vision?
Although this next stage is expected to generate yet millions more of square feet, which will also house a public school, the original plan also called for an "attractive green space," the New York Times reports. Unfortunately, the company is rethinking its vision and now wants to erect "a giant wall that would overshadow the High Line, accommodate a parking garage and help make the site more like a quasi-gated community."
A public green lawn was one of the project's main amenities when Related acquired the rights to develop the property. Back when Michael Bloomberg was in charge of the Big Apple, a sports arena was suggested for that site. But when that idea failed to gain traction, the hope was to bring public lawns that would guarantee "an inviting pedestrian gateway" leading all the way to the Hudson River.
Instead, the Times reports there will be a 700-foot-long wall next to the High Line and that would tower two stories above it, creating a private park that would be virtually inaccessible to those living outside of the Hudson Yards.
"[T]he wall would visually and perhaps otherwise obscure public access from the High Line and from the street into the yard, turning Related's development into a man-made promontory, its occupants gazing down on the High Line's visitors," writes Michael Kimmelman in his report.
Brad Hoylman, a Democratic state senator, is unhappy with this new concept as he called it an "absolute disgrace" and claims it is a complete violation of the original plan.
"Hudson Yards is already considered elitist," said Gale Brewer, borough President of Manhattan. "People wonder, is that for me? Getting people of color to utilize these places is hard enough. This is the worst sort of planning."
# # #
To read the full report and to see the original renderings of Hudson Yards, please click here: https://www.nytimes.com/2020/01/10/arts/design/hudson-yards-expansion.html