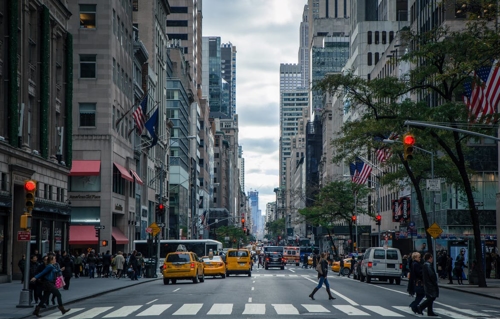 One of the biggest corporations in the world apparently can't do whatever it pleases, at least not without significant repercussions.
Earlier this month, a New York County Supreme Court Justice ruled that Amazon must pay damages to the Durst Organization "for breaching the terms of a 2014 letter of intent [LOI] to lease space at 1133 Sixth Ave.," according to the New York Post.
"It's murder trying to make a deal with Amazon," said an anonymous property owner. Because it's got tremendous wealth and power, it usually gets its way. But, in this instance, the judge concluded that there was no mistaking that Amazon had reneged on its deal with Durst.
"Amazon unquestionably breached the LOI," noted Justice Jennifer Schecter.
While Durst hopes to recover $21.65 million from Amazon, an insider commented "that's peanuts for Bezos, but it means a lot to every landlord waiting to see if Amazon could get away with ignoring a contract."
The original LOI signed in 2014 did not obligate Amazon to sign the lease, but the company agreed to refrain from negotiating with other landlords until the discussions regarding the 133 Sixth Ave. space was concluded. However, Bezos's brokers had off the record conversations with Durst's rival landlord, "Vornado" over at 7 W 34th Street, and a lease for that location was signed in 2014.
As a result, Durst was quick to sue for damages, "including for loss of rent income while it kept the 1133 Sixth Ave. space off the market, and $1.6 million that Durst spent re-designing floors to suit Amazon's needs."
# # #
Should you require assistance with a real-estate transaction, of any kind, please feel free to call one of our attorneys at 212-619-5400.