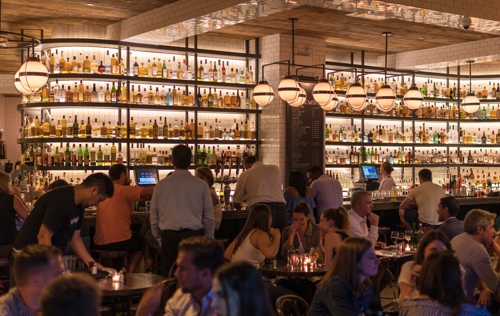 In 2017, the New York Times reported that Ken Friedman, a powerful restaurateur and owner of the Spotted Pig in the West Village, had allegedly been sexually harassing his staff.
Multiple women advised the Times that Friedman had purportedly groped them and made repulsive sexual gestures. Many of the women also noted that they opted to remain silent because they were afraid of losing their jobs. "When they reported the abuse, the investigation showed, Mr. Friedman retaliated by firing employees or trying to blackball them in the industry," notes the Times.
Fast forward a little over two years, and Friedman has agreed to pay $240,000 "and a share of his profits to 11 former employees who have accused him of sexual harassment, retaliation and discrimination, as part of a settlement brokered by the New York State attorney general's office," reads the New York Times.
After an investigation, it was evident that Friedman had violated state and city human rights laws because of his inappropriate activity. The Times described the workplace as "hostile" and "highly sexualized." Eleven employees accused Friedman of sexual misconduct, dating all the way back to 2005.
The Spotted Pig is considered one of the city's trendiest eating establishments, with a dining room that offers a "clubby ambience," and an exclusive third-floor VIP room for selected guests. (Celebrities such as Jay-Z and Fatboy Slim are among some of the most notable investors – none of whom were involved in the case.)
Friedman issued the following statement:
"While I am aware that nothing will completely repair the damage I've caused, and although I disagree with several of the allegations, I hope this agreement will bring some comfort to those former employees impacted by my behavior. I'm sorry for the harm I have caused, and for being part of an environment where women were afraid to speak up. I will spend the rest of my life regretting my actions, and trying to be someone worthy of the respect and love of my family."
# # #
If you are a victim of any type of sexual harassment or discrimination, please reach out to a member of our civil rights team, at 212-619-5400.