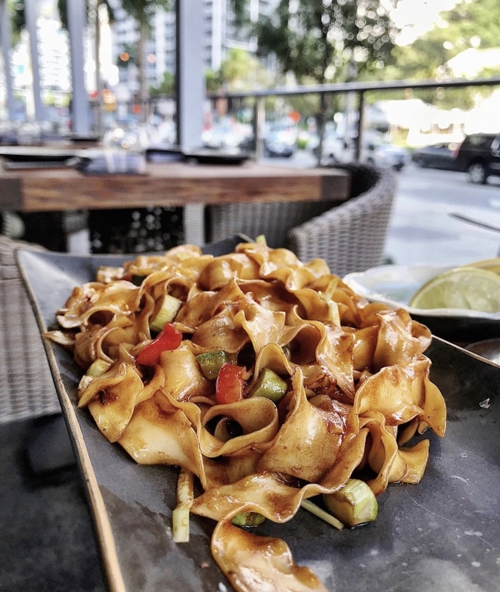 It was fast approaching the end of our meal at Hutong Miami (600 Brickell Avenue), a restaurant which purports to take "inspiration from exotic Chinese herbs and spices" and serves up "fiery Northern Chinese cuisine."

But we saw none of that "inspiration" in any of the dishes we were served at this particular eatery — which also has offshoots in Hong Kong, London and New York.

Last to arrive at our table were the "Vegetarian Fried Noodles" — which were described as "Wok-tossed with vegetables." (This was yet another item featured on Hutong's $39 three-course brunch menu.)

Usually, when you order a dish of this kind, you'll get a thin rice noodle or a vermicelli, mixed with onion, peas, chili or red pepper, soy sauce, garlic and sesame oil (among other ingredients). While this offering provided some tangy-sweet flavors, we thought it had a bit of a spicy kick that was more suitable for those with an unusually high heat tolerance.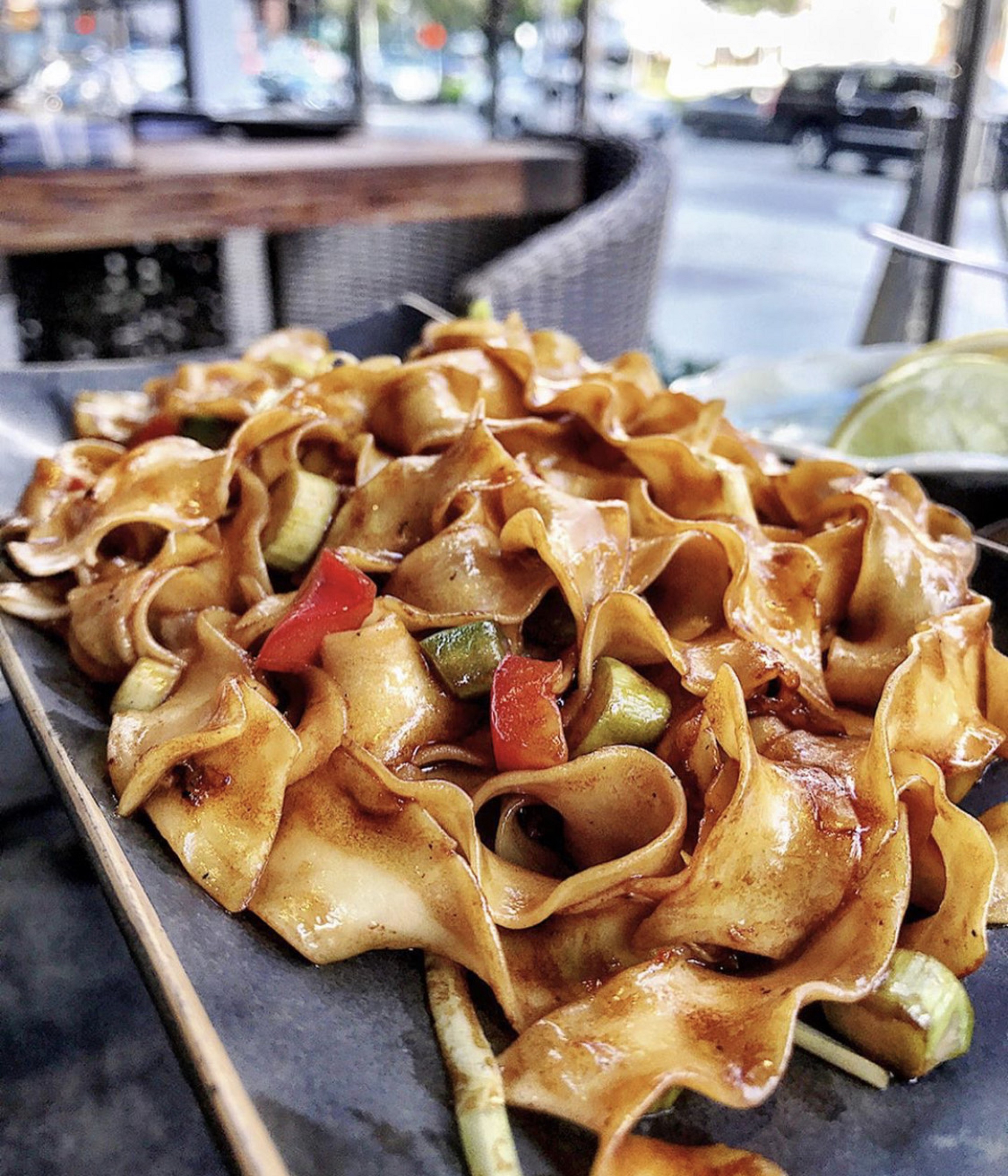 And even though we liked the wider noodles, and thought the dish packed a savory punch, we would have preferred a bit less "heat," and would have liked a few tofu cubes to give the dish a bit more "substance." We also found the vegetables and noodles a bit "soggy," and thought the veggies lacked a much-needed crunch.

All in all, even though some also found them "greasy," these noodles still ended up scoring an extremely generous "C+."

[Once again, I found the scoring high, and thought this dish was more deserving of an "F." (So frustrating was our experience, that we decided to "cut our losses" and skipped dessert. Unless you've got cash (and a tongue) you'd like to burn, you may want to skip this place in its entirety.)]
# # #
Follow Lucas on Instagram: @lucasaferrara