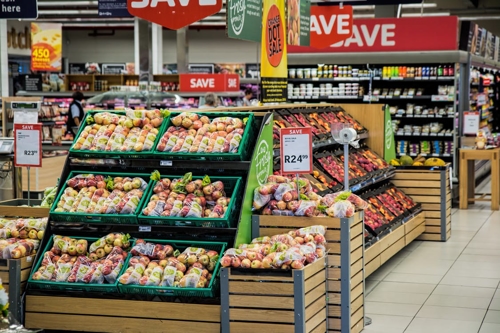 Last month, rumors were circulating that Fairway, one of New York's top supermarkets, was expected to declare bankruptcy and close its stores. According to the New York Post, the liquidation plan would "close all 14 of its stores, including the flagship store at Broadway and West 74th Street."
However, the company vehemently disavowed those rumblings, with a representative unequivocally asserting that "despite reports, Fairway Market has no intention to file for Chapter 7 or liquidate all of its stores. All 14 stores remain open for business."
Apparently, the supermarket chain was unable to find a buyer last year. And Patch claims that a prospective buyer would need to assume some $174 million in debt, as well as $6 million in rent.
This would not be the first time Fairway was embroiled in a bankruptcy. In 2016, the company filed for Chapter 11, and reorganized its business. As Patch has reported, the company was "borrowing money and shifting ownership from Sterling Investment Partners to a consortium led by Blackstone's GSO Capital Partner."
Fairway has been selling groceries to NYC shoppers since 1933. Having started as a small fruit stand on the Upper West Side, the Glickberg family opened their flagship store in 1954, and it's attempting to conduct business in an extremely challenging retail environment.
# # #
To read the full Patch report, click here: https://patch.com/new-york/new-york-city/fairway-market-close-all-stores-declare-bankruptcy-report?utm_source=alert-breakingnews&utm_medium=email&utm_term=business&utm_campaign=alert