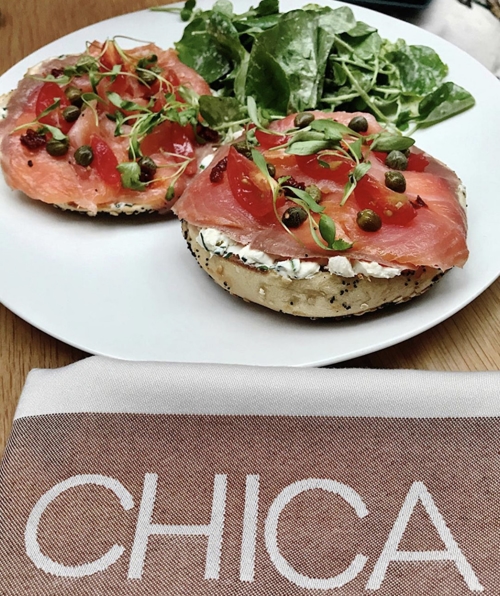 If you're looking for something "different," and I mean that in a good way, head to: Chica — 5556 NE 4th Court, Miami (corner of Biscayne Blvd and NE 4th Ct; the space formerly occupied by "Soyka").

Situated in Miami's MiMo District, you'll find a great, new "high-energy" Latin- and South American restaurant headed by celebrity chef Lorena Garcia.

Those of you who've been to enough brunches know how difficult it is to find a good "smoked salmon" dish — particularly one that's paired with a bagel and cream cheese. Most look and taste store-bought; like they came straight out of a package.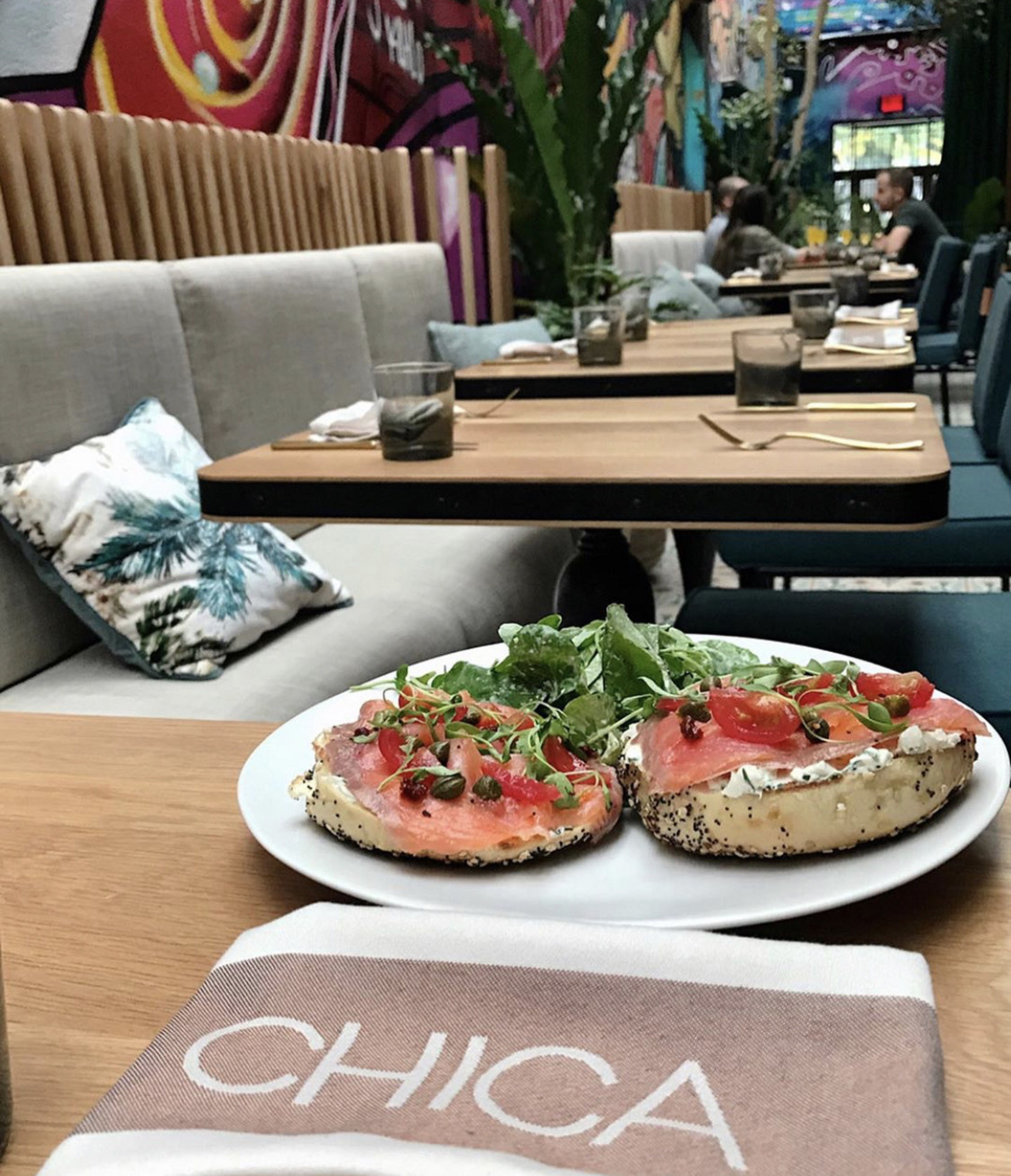 But that's not what you'll get when you order the "SMOKED SALMON EVERYTHING BAGEL — cream cheese, tomato, caper, guajillo chile, cilantro" ($15) at Chef Garcia's recently opened place.

Prepared to be amazed by the rich, deep, smoky goodness of the fish, and the silky, smooth deliciousness of the accompanying cream cheese. (Not to mention the savory accompaniments, including the nice kick you'll get from the chile gauajillo.)

While some had an issue with the $15 ask (given the relative simplicity and portion size), we still rated this dish a pretty impressive "B+."

Just go! (You'll have fun.)
# # #
Follow Lucas on Instagram: @lucasaferrara