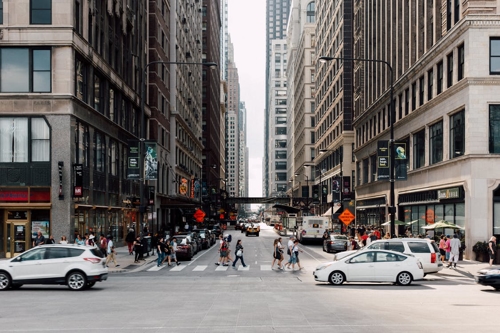 Understanding that physical retail is getting slammed by the Digital Age, the City of New York is trying to entice people to visit the public areas surrounding retail businesses.  New York City's Business Improvement District (BID), a non-profit that is committed to keeping the streets clean from litter and graffiti, is doubling its budget on marketing and events -- believing that will help lure shoppers into stores. 
According to Crain's New York, the Bay Ridge BID, for example, "will host more weekend walks this year, a partnership with the transportation officials that closes down streets in the district for pedestrian use." It also plans on frequently closing the streets so that pedestrians can freely manuever and enter different businesses. There will also be events -- like Eid al-Fitr and Oktoberfest -- which will attract different demographics.  
"With the increase of online competitors, investments in marketing can encourage New Yorkers to shop locally and small businesses to stay ahead of the game," said Greg Bishop, the Commissioner of the Department of Small Business Services. 
There are 76 BIDs throughout the five boroughs, with the newest one in Throgs Neck. 
"BIDs serve some 93,000 businesses and care for just under 300 miles of city streets, according to the report from the city Small Business Services department," notes Crain's.  Some BIDs obviously require a bigger budget than most. For example, the Bryant Park BID works with over $21 million. However, most work with less than a million-dollar budget. (The 180th Street BID in South Jamaica, for example, spent roughly $70,000 in 2019. 
Usually, 20% of a BID's budget goes to marketing and events. However, that number spikes higher with events like the Times Square ball drop on New Year's Eve, or Bryant Park's movie night.  
"The trends we have been seeing is that people really do want to go out and shop, they want that human contact," Bishop said to Crain's. "It is incumbent to us that our streets are places people want to come out and do that." 
# # # 
                To read the full Crain's report, click here: https://www.crainsnewyork.com/small-business/digital-era-pushes-bids-double-marketing-events-spending