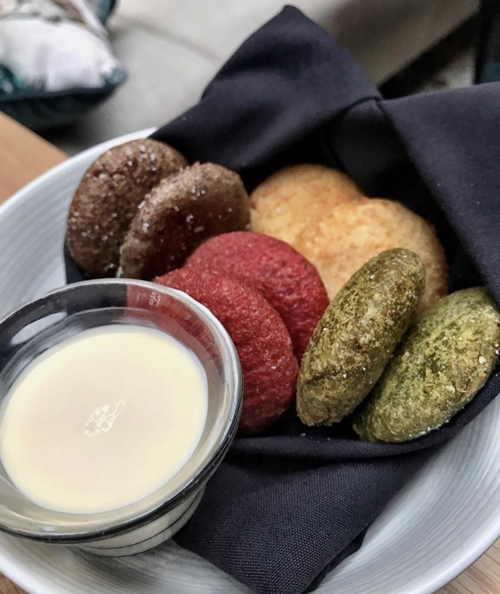 Friends wanted to stop into "Chica," Chef Lorena Garcia's new place in Miami (5556 NE 4th Court; off Biscayne Blvd).

Now, according to the restaurant's website, Garcia offers "classic renditions and signature interpretations of authentic Latin and South American dishes, a dynamic wine and cocktail program and a dining experience compete with live musical entertainment ...."

So when we saw arepas on the menu, what could be more "authentic?" And besides, we found the description particularly enticing. It read:

"LORENA'S AREPA BASKET" — beet, cilantro, black bean, cheese, nata butter" ($12). "Arepas are the foundation of any meal in a Latin home. Our arepas are carefully formed by hand and always cooked fresh to order, using Chef Lorena's specially flavored masa dough."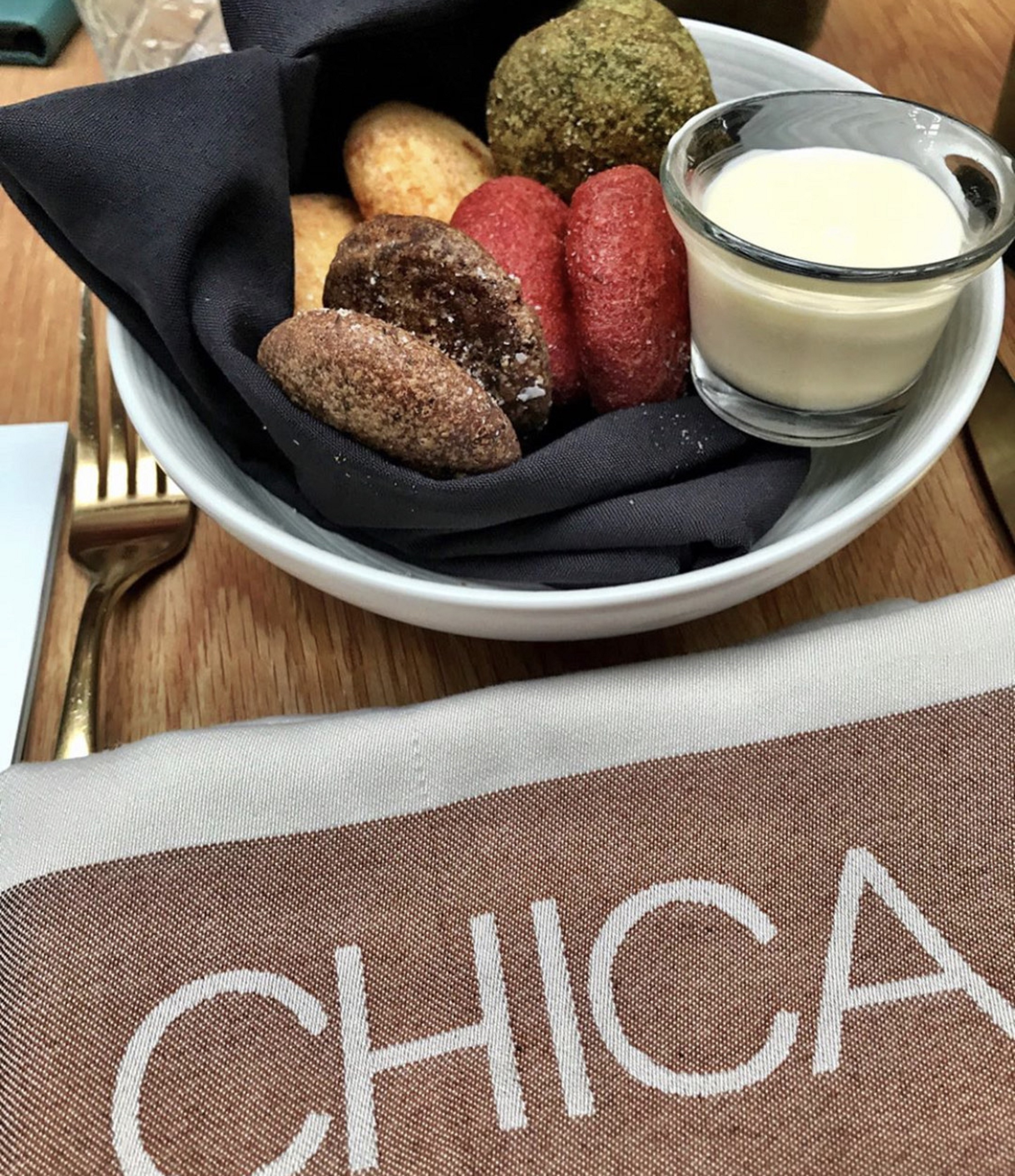 Often compared to tortillas, these "corn cakes" have a slightly sweet taste, and are usually made with corn flour.

While its origins are disputed, experts believe that native tribes in Colombia and Venezuela started cooking with corn around 3000 years ago and that there's evidence of ancient cooking utensils used for the making of this particular food item in both countries.

Small sized, and a bit pricy, these cookie-like, (bit-sized) morsels were packed with an array of flavors.

Even though some found them slightly gritty and dry, and others thought they should have arrived at our table a bit warmer, this dish still scored a very respectable "B," and can commend it to you.
# # #
Follow Lucas on Instagram: @lucasaferrara