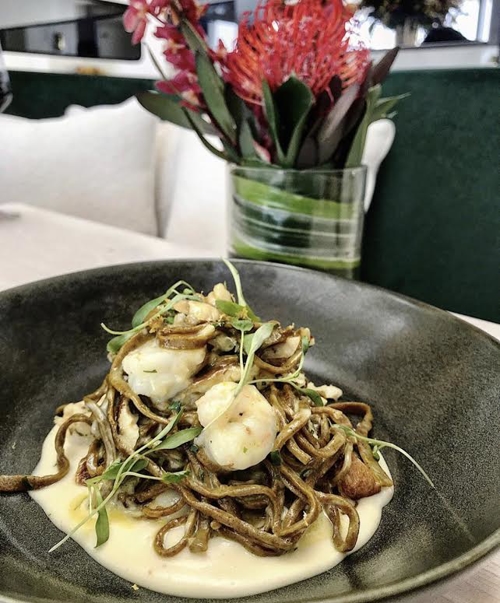 Thanks to the recommendation of an IG friend, we found ourselves on the 25th floor of the Conrad Miami — over at 1395 Brickell Avenue, in Miami Beach.

There we were, at "Nativo Kitchen + Bar," trying a couple of dishes conceptualized by Pablo Lamon — a young, Argentinian-born chef, who has worked with the likes of Jean-Georges and Jeremy Ford, and, who has appeared as a contestant on Season 16 of "Top Chef."

While we didn't like the location, nor appreciated the (mostly obstructed) views of Biscayne Bay, we were curious as to what Lamon was up to.

So, for our next (and final) course, we decided to go with his "Local Seafood Tagliolini — sweet garlic purée, smoked fish, Key West shrimp" ($27).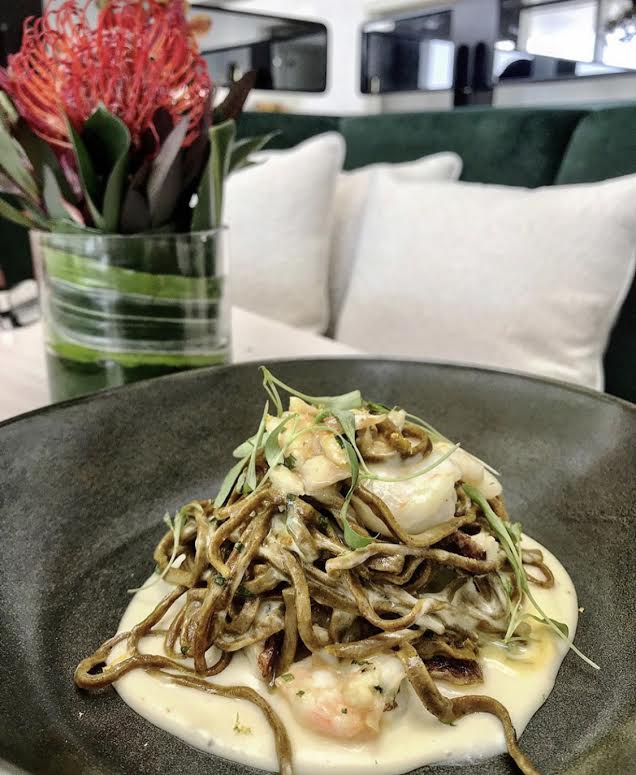 Now, when you order this dish at an Italian restaurant you can expect to get a hearty, fulsome plate filled to the brim with pasta, fish (like a striped bass), together with an array of calamari, shrimp, and mussels.

While we enjoyed the smoky and garlicky flavors that pervaded here, we were taken aback by the utter chintziness of the portioning. $27 (before tax and tip) for a small serving of pasta and a few shrimp didn't go well with our table, and landed this dish a "B-." (It was just a few points shy of a "C+," largely because we found it too "creamy" (and would have preferred "brothy"), and thought the pasta was slightly overcooked.)

But we see talent in this young man. If he stops playing it "safe," greatness may just land on his doorstep. (Keep him on your radar.)
# # #
Follow Lucas on Instagram: @lucasaferrara