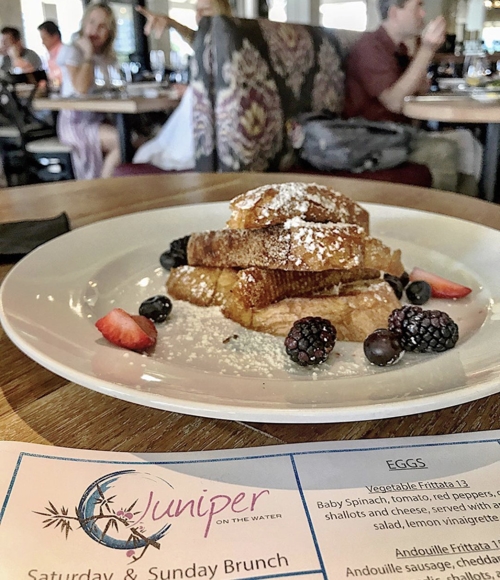 Where can you find some of the worst "French Toast" on the planet?

I nominate, "Juniper on the Water," which is at 1975 S. Ocean Drive, in Hallandale Beach (Florida).

Now, if you never been, Hallandale Beach sits along the edge of the Atlantic Ocean, and is about 15 miles north of Miami. The city reportedly derived its name from Luther Halland, among the first to settle the area and to set up a trading post.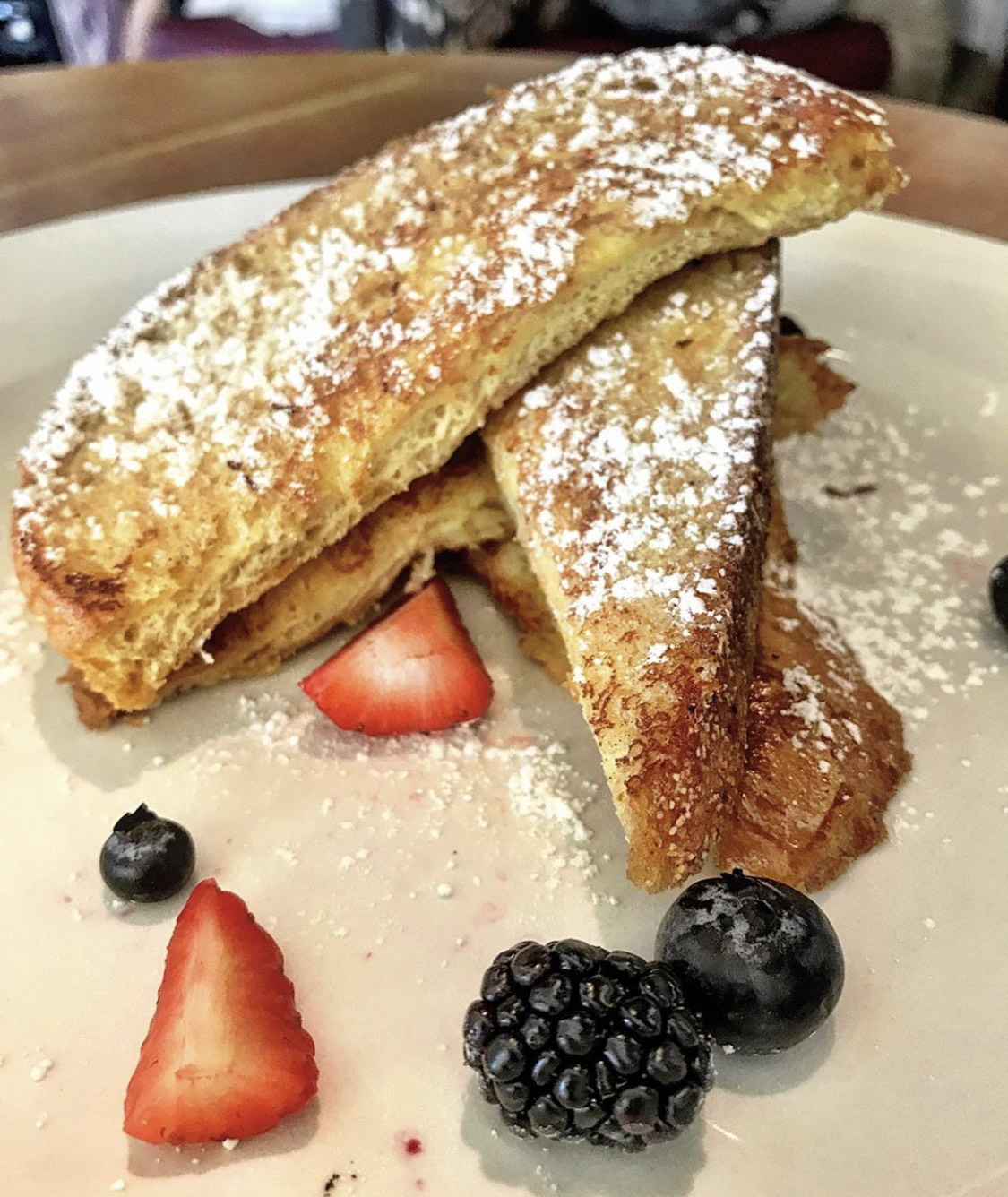 Luther would rise from the dead and haunt this sorry joint, if he were to learn of the garbage being hawked as "French Toast" — "whipped cream, maple syrup and mixed berries" ($12).

If you expect this dish to be "fluffy," with a milky, eggy, buttery, "cinnamony" flavor, forget about it. That's not what you'll get here.

Not only was the presentation totally unappealing, this tasted more like toasted or stale bread that had some powdered sugar plopped on top. (Pure poop in my humble opinion.)

Because it offered none of the decadence, indulgence ... or enjoyment you would otherwise experience when ordering a brunch item of this kind, this decrepit dish unanimously rated an "F."
# # #
Follow Lucas on Instagram: @lucasferrara