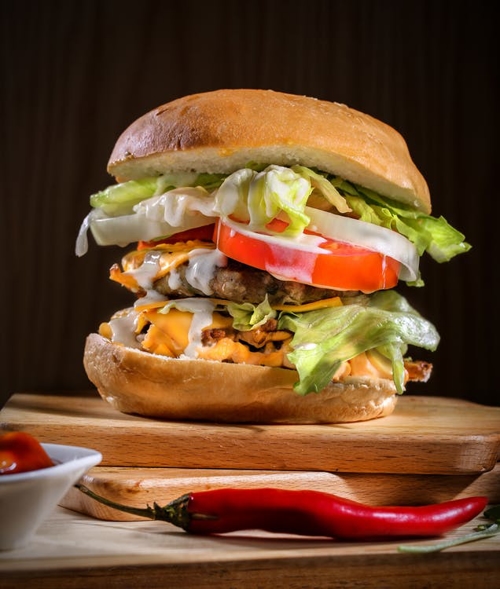 Tomorrow, Burger Heaven, an eastside Manhattan staple, will shut its doors after 77 years in business.
Known for slinging burgers and eggs, this family-owned eatery was once a celebrity hotspot. Barbara Walters would order her burger "rare." Jacqueline Kennedy Onassis and John F. Kennedy Jr., also dined there, regularly. However, as time progresses, so do the trends.
The City has seen a number of historic establishments close their doors largely because of "greedy landlords." But, interestingly, that wasn't the case here. Apparently, customers' dietary shifts and changes in food preferences caused this eatery's demise.
"The contemporary consumer who is far more likely to thumb-tap an order for a Tingly Sweet Potato Kelp Bowl from Sweetgreen than to pull up to a Burger Heaven counter for the caloric depth charge that is a cheeseburger deluxe," notes the New York Times.
Apparently, sit-down meals are also becoming less popular with the younger generation. Dimitri Dellis, 61-years-old and one of the owners of Burger Heaven, told the New York Times that "young people want grab-and-go."
Burger Heaven relied on a lunch-counter orders and service. While older clientele would make the place a social destination to hang with family, friends and colleagues, the millenials, on the other hand, are too consumed by smartphones and uninterested in human interaction.
Sarah Schulman, a New York City novelist, believes that the loss of Burger Heaven is another example of the loss of diversity. "When you homogenize a city, you destroy its feeling of urbanity," Schulman told The Times, referring to the banks, drugstores and other chains that have overtaken the city's landscape.
"I never thought their burgers were particularly good," noted Lucas A Ferrara, a food reviewer on Instagram, with over 280,000 followers. "In fact, I'm surprised that joint lasted as long as it did."
# # #
To read the full story in the New York Times, click here: https://www.nytimes.com/2020/02/25/style/everybody-goes-to-burger-heaven.html