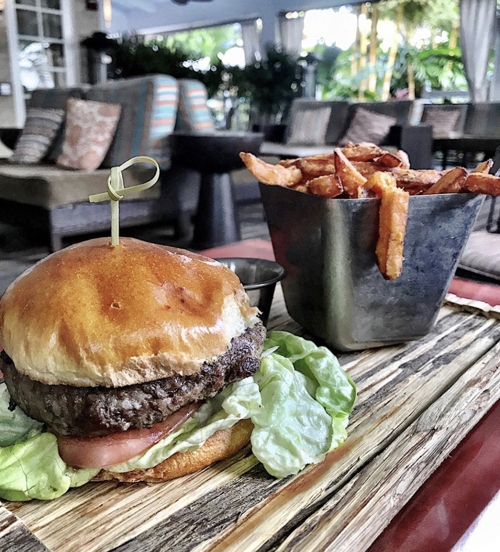 At the base of The Palms Hotel & Spa (3025 Collins Avenue, Miami Beach), you'll find "Essensia Restaurant & Lounge," which claims to adhere to "a farm-to-table philosophy, offering a seasonal selection of natural gourmet cuisine with emphasis on premium local and sustainable ingredients."

Since I was in the company of some diehard carnivores, they wanted to try "THE PALMS BURGER," which comes with a choice of "Swiss, Cheddar, Jack, or American Cheese, French Onions, Tomatoes, Bibb Lettuce, Brioche Bun" ($18). (We got ours without cheese, and asked for our burger "medium rare.")

When it arrived at our table, we couldn't help but notice the "bruised" appearance of the bun. ("It's got a shiner!," one guest remarked.)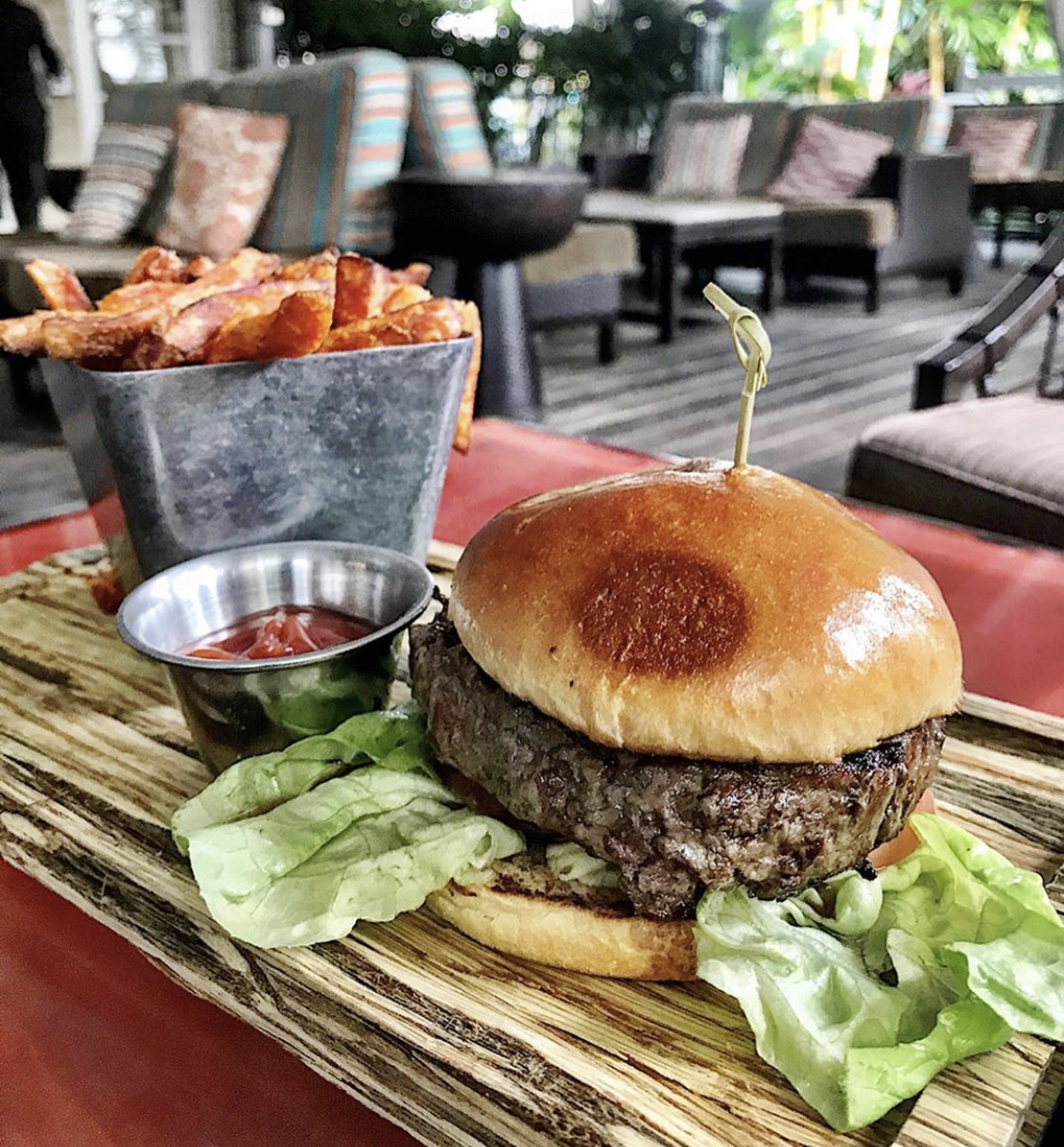 While the exterior of the patty had a nice char, we found the meat dry and gritty. (We were hoping for something juicy and tender. But that ain't what we got.)

And, sadly, because our accompanying sweet potato fries were limp and soggy, this dish scored a shameful "C-;" points shy of a total fail.

Despite the menu's proclamation that this eatery offers, "The pure essence of taste," we found little "taste" in the two dishes we sampled, and thus opted to end our suffering ... and quickly exited, stage left.
# # #
Follow Lucas on Instagram: @lucasferrara