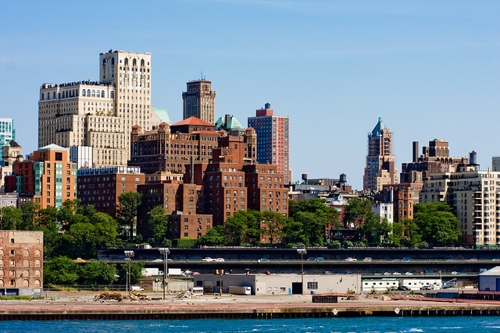 There was a time when Brooklyn was "the place to be." Real estate was booming, and as the Wall Street Journal recently reported, the area "attracted developers and speculators from across the globe looking to profit from an influx of high-income residents." However, between the new rent regulations, an over-supply of apartment buildings, and construction on virtually every street corner, home buyers are now looking elsewhere.
According to brokerage firm TerraCRG, the dollar volume of commercial property sales dropped 30% in 2019 to $5.1 billion. This is the steepest drop since the financial crisis of 2008, and many experts believe the new rent laws passed in April played a significant role in that decline. (Rental-apartment buildings account for the largest portion of real-estate sales in the borough.)
However, WSJ believes there is no need to panic, as commercial real estate continues to shine in the borough. "The dollar volume of apartment-building sales fell by 56% last year to $1.1 billion, according to TerraCRG, but sales of office and industrial buildings barely changed," notes the Journal. "Overall commercial real estate sales volume in 2019 was still higher than it had been in 2010 and 2012."
Ofer Cohen, the Chief Executive of TerraCRG, claimed that if we were in a "real recession, it would be much worse. We are still in correction territory."
# # #
Should you require assistance with a real estate transaction of any kind, please do not hesitate to reach out to one of our attorneys at 212-619-5400.
# # #
For the latest updates, follow Newman Ferrara on Twitter, Facebook, and LinkedIn.