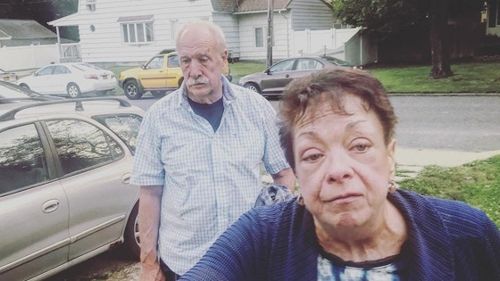 According to Dr. Joyce Brothers, "Being taken for granted can be a compliment. It means that you've become a comfortable, trusted element in another person's life."
But Professor Aaron Ben-Ze'ev, of the University of Haifa, Israel, has observed that such sense of comfort could be damaging, as it "can lead to the assumption that no further effort or resources need to be invested." And that's when problems may arise.
In a new film, "The Golden Years," written and directed by Eythan Maidhof, we witness a story about "the enduring nature of love." He added that, "The film is essentially about redefining and renewing a very old, worn relationship … I'd like people to think about emotional availability before life passes them by. It's a lovely thing to being more mindful of those around you."
And it would really be lovely if you didn't take Eythan's crowdfunding campaign for granted, either.
For a limited time, in exchange for a contribution to his film project, you'll receive some unique "perks," such as a call from one of Eythan's parents, a portrait drawn by his father, a photo session, some concept art, homemade cannolis, to a wood carving made by Eythan's dad.
To learn more, please visit: https://www.kickstarter.com/projects/thegoldenyearsmovie/the-golden-years
Some might consider this a Golden opportunity ….