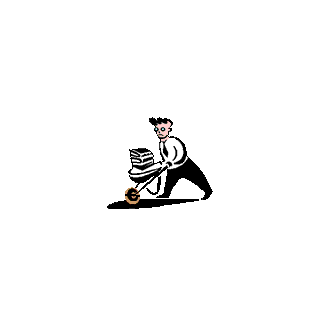 Redeveloping the Island of Staten
In the hopes of making the forgotten borough a bit more memorable, the City of New York has issued a request for proposals from top planners for a Staten Island redevelopment project that will result in more affordable housing.
Dubbed "Stapleton Site A," the 2-acre tract of land overlooking the Upper Bay (and the skylines of Manhattan, Brooklyn, and New Jersey) is part of the New Stapleton Waterfront District, an old Naval Base that has been the subject of gentrification efforts for the last decade.
The New York City Economic Development Corporation (EDC) is overseeing the endeavor and plans to turn the area into a mixed-use neighborhood with housing and retail, all on the waterfront. The EDC also hopes the project will include much needed infrastructure improvements, such as road reconstruction, bike paths, and better public transportation.
Staten Island's Stapleton neighborhoods have endured a few attempts in recent years to inject some new life into the historically low-income, high-crime area; with mixed results. "Urby," a large, mixed-use development complex near the new Stapleton Site A, houses over 900 luxury residential apartments sitting atop a cul-de-sac of restaurants, shops, and bars. Opened in 2015, Urby has had a positive influence on the area, sparking other "hipster" shops, low-lit eateries, and rental buildings to make a go of it, in a zone that was notorious for rampant heroin use, just a few years back.
Other projects, like the EDC's attempt to erect a Ferris wheel and shopping mall by the St. George Ferry – a stone's throw away from Site A – did not fare as well. Starting in 2012, that effort was plagued with funding issues, lawsuits, and claims of faulty construction. Once an estimated $250 million dollar project, to date the boondoggle has expended some $1 billion, and there's no Ferris wheel in site. The shopping complex (a large part of the Ferris wheel project) has been operational for a few years. However, the high-end retail shops have not had much success in the downtrodden area, especially in the wake of COVID.
Whether Site A will track Urby or the ill-fated Ferris wheel has yet to be determined. But, James Patchett, President and CEO of the EDC, remains hopeful: "Today marks an important step in implementing our Stapleton Waterfront, which will activate 36 underutilized acres for the public's benefit," said Patchett, "We congratulate HPD on this milestone and we look forward to supplementing this much-needed affordable housing with a reconstructed Front Street, new sewer infrastructure, and public waterfront open space."
The deadline for RFP submissions is March 23, 2021.
Source: quote from: https://rew-online.com/city-seeking-developers-for-2-acre-staten-island-waterfront-development/