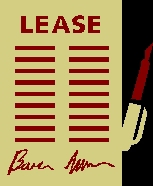 With an increasing number of commercial tenants seeking more lease-related flexibility, landlords have a few choices—adapt and be willing to (re)negotiate key terms; remain steadfast and keep space empty in anticipation of finding the "right" tenant; or, hope to eventually collect arrears from a current occupant (who may be experiencing considerable financial duress due to the current economic climate).
Tishman Speyer, the landlord at the Rockefeller Center has stepped up with an innovative short-term lease program, called RC Capsule – which offers retailers a turnkey, pre-wired, space for six months.
In a statement, Mr. Speyer noted, "Welcoming brands that don't have a physical presence in Manhattan, the program allows them to take up residence at Rock Center for six months at a time, introducing them to city-goers right in the middle of Rock Center's well-established retail experience."
This program could not have come at a more opportune time. It is not only likely to interest retailers that are new to the city, but even businesses with an established presence may be looking to hedge their bets, particularly since COVID-19 has changed the real-estate landscape.
The RC Capsule program has already found its first two tenants—fashion and lifestyle brands Steven Alan and Jill Lindsey—both of whom opened their Rockefeller stores a couple of weeks ago. And with this, we may be witnessing the start of a new trend. As Deidre Woolard of The Motley Fool noted, "While the current trend for shorter leases is definitely pandemic-inspired, the future of retail may be less about stores that have been in the same place for decades and more about stores that come and go . . . Like food trucks, successful pop-up stores can rely on a robust social media presence to help keep them connected with their customers no matter where they roam."
SOURCE: https://www.fool.com/millionacres/real-estate-investing/articles/rockefeller-center-offers-6-month-leases-for-retailers-will-other-buildings-follow/