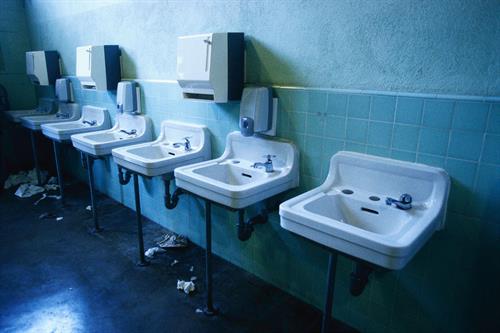 An FDNY Emergency Medical Technician was recently terminated because of his "potty talk."
An employee disciplinary proceeding was held in late September against "JB" – a six-year veteran of the FDNY – to determine what penalty was fitting for an incident which purportedly occurred on June 10, 2019, while he was dropping off a patient at Forest Hills Hospital in Queens. Apparently, JB supposedly made a vulgar comment to a triage nurse when asked for his ambulance number. In response, JB reportedly replied, "46, C - - t." And repeated that response when asked to clarify what he had said.
JB consistently testified that he did not remember making that remark (although he did not deny saying it) and attempted to classify it as a lame attempt at humor after an incredibly stressful day of watching tragedies throughout his work as a medic. JB, unfortunately, had a somewhat extensive disciplinary record over the course of his employment – having been disciplined some 4 times, once resulting in a 13-day suspension. His previous reprimands were in the same vein, with superiors commenting that he had been short and discourteous with co-workers and patients. He did, however, receive positive progress reports, which reinforced that efforts were made to correct his past behavior.
Throughout the 2-day hearing, the Administrative Law Judge ("ALJ") found some discrepancies with the employer's case, in the form of conflicting testimonies between witnesses to the utterance. JB's partner testified that the comment was made to a male triage nurse, however the employer's primary witness, a female triage nurse, testified that the comment was directed to her, and never mentioned the presence of another individual. Furthermore, there was some conflict as to JB's response when he was asked to clarify his first statement. In any event, it was clear to the ALJ that JB made the disputed utterance, but because no motive behind the language was established, the claim of sexual harassment failed (as it was not proven that the comment was sexually motivated).
The employment law principle of "progressive discipline" – cited in the ALJ's recommendation – seeks to correct misbehavior by way of punishment, as opposed to termination. While there are plenty of pros and cons with that kind of "leniency," given the current times (where first responders are under enormous pressure and stress) canning a needed worker who may have some trouble filtering his thoughts may not seem like the ideal resolution. So, the ALJ ultimately recommended a suspension of 45 days, without pay. After the decision, however, the Civil Service Commissioner rejected the recommended penalty and terminated JB's employment. (Whether JB plans to appeal or file a wrongful termination suit is unknown at this time.)
The takeaway here is: watch what you say … or you'll end up flushing your career down the toilet.
Public Report and Recommendation found here: http://archive.citylaw.org/wp-content/uploads/sites/17/oath/20_cases/20-1798.pdf