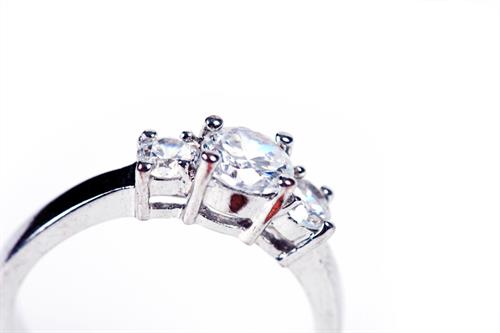 The American Museum of Natural History ("AMNH"), Manhattan's iconic "looking-glass into the past," announced that it will be delaying the reopening of the newly redesigned "Allison & Roberto Mignone Hall of Gems and Minerals" until Spring 2021.
The decision comes amidst safety concerns of reopening the Hall in the wake of a second COVID spike -- as so many other decisions have been hinged on lately. The 11,000-square-foot space will exhibit some 5,000 specimens originating from 95 different countries and will provide copious and captivating details about these minerals, including how they originated and their use by humans throughout history.
The mineral display, which originally opened with the museum back in 1869, has had an interesting history and housed some of the world's most precious and sought after stones. The Star of India, the world's largest star sapphire originating from Sri Lanka, (weighing in at a whopping 563.40-carats – or about 1/4 lbs.) was stolen from the AMNH's Hall of Gems in 1964 and later recovered in a Miami bus terminal locker.
Moonstones, a 3,000-pound block of labradorite, and amethysts, said to be over 2 million years old, are also longtime residents of the Hall. The Hall's curator, George E. Harlow, realizes the nostalgia and familial rituals of the museum's most dedicated visitors: "The old idea was you came as a kid with your parents, then you came with your school group, and then when you had your kids you'd come in with them, and then back again as a grandparent." This sentiment holds true for many Manhattanites, and remains a tradition that seems unaffected by the decline in traditional sensory learning brought on by technology. The museum provides an incredibly educational setting in the guise of a huge "fun-house" – a recipe that has allowed it to thrive for over 150 years.
AMNH's displays of prehistoric animals, ancient civilizations, artifacts from all corners of the globe, and the famous 94-foot blue whale have all dazzled school children, New Yorkers, and tourists, for ages. Unfortunately, due to COVID-19, the permitted capacity has been reduced to 25%. However, in a stroke of genius, AMNH now allows visitors to virtually tour the museum from the comfort of their own home. Virtual field trips and guided Hall tours now allow access to AMNH's wonders to anyone around the world.
An opening date for the Hall of Gems and Minerals will be announced after the New Year. In the meantime, you can visit virtually, by following the instructions contained in this link: https://www.amnh.org/explore/virtual-visits
Source - quote from: https://www.townandcountrymag.com/leisure/arts-and-culture/a34921427/american-museum-natural-history-new-hall-minerals-gems/