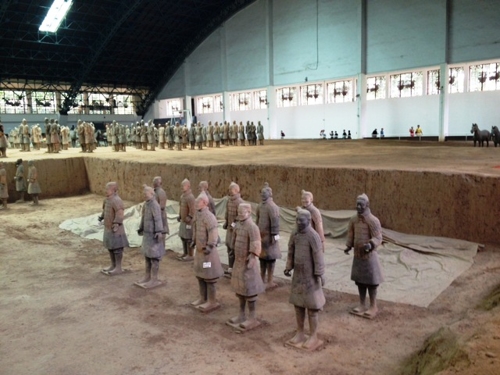 NY Governor Andrew Cuomo is preparing for "war" in response to a reported spike in COVID cases. On Monday, he announced that he would implement a slew of new emergency actions to combat the rising hospitalization numbers.
While the protection of lives is certainly paramount, most are tiring of the COVID fear-mongering that has become commonplace, and are demanding (through legal action or otherwise) that the state begin relaxing the strictures imposed on businesses and members of the general public. With all the existing governmental restrictions putting a demonstrable strain on residents' ability to make a living, that together with rapidly increasing crime, homelessness, and other quality of life issues, are forcing many to wonder whether the cure is worse than the disease.
With each passing month, dissatisfaction with Cuomo's restrictive COVID policies grows by leaps and bounds. Over the Thanksgiving weekend, window stickers depicting Cuomo as a "Peeping Tom" looking into peoples' homes (to ensure his order of no more than 10 people congregated for the holiday) went viral.
Some of NY's new emergency actions include increasing hospitals' capacity by 50%, creating field hospitals to control any spillovers, and hiring retired medical professionals – like nurses and doctors – to help staff hospitals and reduce exhaustion among existing medical workers, many of whom have been working non-stop since March. The Governor also ordered Erie hospitals to cease elective surgery, as that county just surpassed New York's highest rate of weekly positive COVID results and currently leads the state in COVID-related deaths.
But despite the apparent prudence of these actions, given that the federal government (through FEMA and other programs) provides additional financial aid to hospitals in situations where cases are deemed "COVID-related," one can't help but wonder if this is a model begging to be exploited, and if all the statistics are as accurate as touted. That is not to suggest that the pandemic is not real, but for most New Yorkers it seems as if government is taking it a bit too far and that abuses abound.
Interestingly, in the midst of this unprecedented crisis, the Governor apparently had the free-time to pen a new book (released in October) detailing the COVID-related "leadership lessons" he learned.  To many, the publication suggests an unhealthy level of narcissism and delusions of grandeur. By way of example, during a recent press briefing, Cuomo was heard siphoning quotes from Sun Tzu. "It's a new phase in the war against COVID…It's a war of attrition. It's a war in terms of preparation and mobilization. It's a war in terms of mindset," he professed.
With vaccines rolling out in the next couple of weeks, hopefully this "general's" war won't last much longer, and New Yorkers will be able to rebuild and put the ugliness of 2020, and its devastating impact on civil liberties, far behind them.