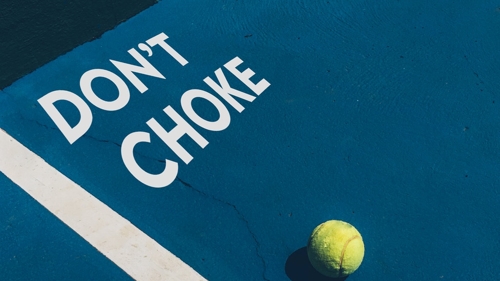 Divorces are often very nasty, extremely unpleasant things.
According to available stats, some 40-50% of marriages here in the United States end in divorce. And, that puts us among the Top 15 countries in the world with the highest number of marital dissolutions. (In case you were wondering, the "Top 3" are Russia, Guam, and Moldova. The "Bottom 3," are Peru, Qatar, and Guatemala.)
Given that contentiousness, and the litigation that ensues, I found myself attracted to a new film called "DON'T CHOKE," written and directed by Sonny Baez.
In this new "black comedy-drama," Sonny explores "the toxicity, violence and passion surrounding the end of a marriage." And he depicts a couple's child-custody battle in a unique way -- with the duo agreeing that the victor of a tennis match, "wins" the kid.
As a "son of divorce," this film is so personal to Sonny that he will undoubtedly ensure a compelling depiction of this fiercely competitive couple tearing each other apart.
These days, raising money for film projects is also quite grueling. That's why the team has initiated a crowdfunding campaign where in exchange for a contribution you'll score things like exclusive behind the scenes footage, a digital copy of the film, script copy, premiere invites, exclusive camera lesson (London), a professional tennis lesson (Mexico City), to special thanks and other acknowledgements in the end credits.
To learn more, please visit: https://www.kickstarter.com/projects/85411503/dont-choke
Please DON'T CHOKE … or divorce yourself from this campaign.
Pledge today!