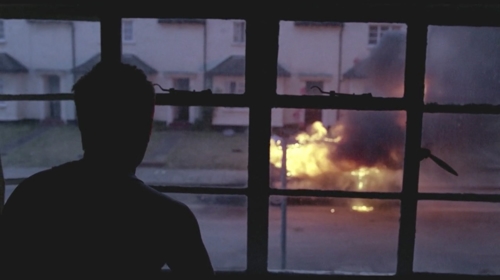 Have you ever made a mistake?
And what if you were never forgiven for that error — such that it haunts you for the rest of your life?
Those are just a few of the many questions explored in, "THIS IS INIQUITY," a new short film presented by Alexander Craig and Oliver Goodrum.
Their story — which challenges the traditional notions of "good" and "evil" — examines how a young man is publicly humiliated and tortured for his past involvement in the death of a mother and her disabled daughter, even though his conduct was found undeserving of a criminal penalty (some ten years prior).
The film asks viewers, "When is it OK to forgive or forget?" And does there need "to be a certain level of responsibility ... to allow those involved to move on?"
This project follows in the footsteps of the team's prior success, "This is Vanity" — which won a number of awards, and, has clocked over 14 million views on YouTube.
Despite those and other triumphs, because this is an extremely challenging time for independent filmmakers, the production has initiated a crowdfunding campaign on Indiegogo, where you can snag some pretty neat "perks," such as: an extra role in the film, a Q&A session with the lead actor, Richard Crehan ("Sherlock," "The Monuments Men," and "Coronation Street"), or, your can join the cast and crew on set and watch the magic of moviemaking, up close and personal.
For additional information, visit: https://www.indiegogo.com/projects/this-is-iniquity#/
Luke Goodrum and I look forward to seeing you on set!