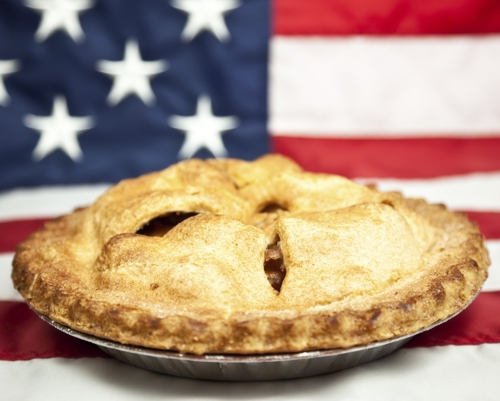 IS THIS ALL PIE IN THE SKY?
For the second quarter of 2020, the Empire State Building Observation Deck reported $86,000 in revenue, which pales in comparison to the $32.9 million the iconic tourist attraction yielded, just one year prior.  Sadly, the downturn comes after a four-year renovation completed in 2019 that cost the company some $165 million.
The decline in tourism hasn't been the only challenge. Empire Real Estate Trust (ERET), which owns 19 other buildings, took a $19.6 million hit this quarter as opposed to an $18.9 million profit it earned for the same period, the year prior. Given all that adversity, and the challenges ahead, it should come as no surprise that the company's stock price has dropped from $13.66 to $6.21, year-to-date.
The Wall Street Journal reports that smaller tenants occupy the Empire State Building, while over at Hudson Yards, that property's mega-tenants include Warner Media, Pfizer, Coach, and L'Oreal.  Faced with that less favorable composition, Bradley Tishdahl, CEO of the real estate consulting firm Tenant Risk Management, expressed concern, and predicts that ERET's reliance on smaller tenants is perilous -- as many may cease operations amidst the pandemic.
However, these is a ray of hope. While ERET only collected 83 percent of the rent due in June, that number rose to 90 percent in July, on pace with larger NYC landowners. By way of example, SL Green Realty Corp (owner of One Vanderbilt) reportedly collected 90 percent of its second quarter rent. Vornado Realty Trust (which owns One Penn Plaza) collected 88 percent of its second quarter rent. Other companies have not been as fortunate. According to The Real Deal, Brookfield Properties, the third-largest landowner in New York, only collected 34 percent of the rent from its retail tenants in the second quarter.
Despite the promising numbers, analysts and investors are skeptical of ERET's long-term viability. Jonathan Litt, a real estate investor, told the Journal, "we're not putting the work from home genie back in the bottle."
John Kim, a BMO Capital Markets analyst, also wasn't optimistic, telling the Journal that when the economy struggles, commercial tenants will often turn toward newer and cheaper buildings.
But ERET's CEO Anthony Malkin remains confident that his company can right the ship. He believes its current positioning – of low debt and high occupancy rates – gives it an upper hand. "I don't think we've ever been as prepared for a down cycle as we are now," Malkin told the Journal.