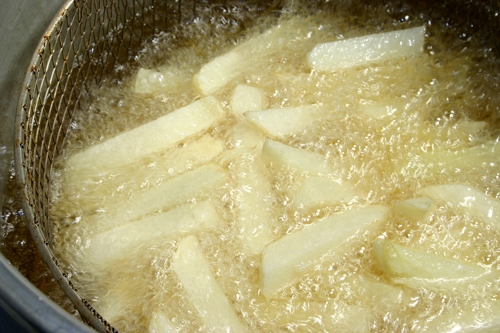 Pension Funds' Stockholder Suit Causes McDonald's to Grimace
On August 11, 2020, a group of New York Teamsters pension funds -- represented by attorneys from Lowey Dannenberg PC and Newman Ferrara LLP -- sued McDonald's to gain access to records regarding the fast-food giant's award of a lucrative severance package (worth some $85 million) to its former CEO, Steve Easterbrook, following his termination "without cause" for engaging in a romantic relationship with another employee. In addition, the stockholder suit filed in the Delaware Court of Chancery seeks information regarding other alleged wrongdoing and mismanagement related to how McDonald's Board of Directors has addressed company-wide gender discrimination and sexual harassment matters. The lawsuit follows the Board's refusal to surrender documents, voluntarily, under a provision of Delaware law allowing stockholder access to certain records – despite evidence of pervasive misconduct.
This litigation also comes on the heels of McDonald's own suit against Easterbrook, in which it seeks to recover the lucrative severance package the disgraced CEO received upon his termination. In its complaint, McDonald's alleges that in the year before his termination, Easterbrook engaged in physical, sexual relationships with three additional employees, granting at least one of those employees company stock worth hundreds of thousands of dollars during the course of their relationship – conduct which should have resulted in Easterbrook's dismissal "for cause," and the forfeiture of any severance. Despite blocking the Teamsters funds' months-long efforts to gain access to relevant corporate records, it appears as if those efforts compelled the company to act against Easterbrook.
Newman Ferrara partner, Jeffrey Norton, stated that "while [he is] encouraged that McDonald's is finally doing something to address the harm Easterbrook caused the company and its stockholders, it is apparent that McDonald's is not willing to go further to redress the gender discrimination and sexual harassment issues that plague its ranks."
Additional coverage of this case can be found on Law360 and Bloomberg Law.
Anyone interested in learning more about this case or similar actions can contact Newman Ferrara partner Jeffrey M. Norton by email (jnorton@nfllp.com), associate Benjamin D. Baker by email (bbaker@nfllp.com), or call (212) 619-5400. A copy of the Shareholders' Verified Complaint is available for review and download by clicking HERE.
_____
Newman Ferrara maintains a multifaceted practice based in New York City with attorneys specializing in complex commercial and multi-party litigation, securities fraud and shareholder litigation, consumer protection, civil rights, and real estate. For more information, please visit the firm website at www.nfllp.com.