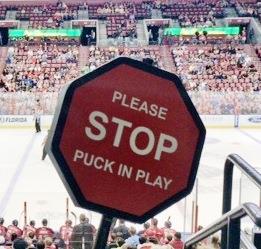 THE BEAT GOES ON ....
On August 20, New York Governor Andrew Cuomo signed an Executive Order granting another lifeline to the state's commercial tenants. The Order extends the moratorium on COVID-related commercial evictions until September 20, 2020. (The moratorium, which also applies to commercial foreclosures, was initially set to expire on August 20, 2020.)
The Governor noted that this extension would afford tenants some extra time to catch up on rent payments or negotiate new lease terms. "While we have made great progress in keeping New York's infection rate low, this pandemic is not over and as we continue to fight the virus, we are continuing to protect New York businesses and residential tenants who face financial hardship due to COVID," Governor Cuomo said. "I am extending the State's moratorium on commercial evictions to ensure business owners across New York will not be forced to close as a result of the pandemic."
While commercial tenants are protected until Sep 20, the Administrative Order issued by Judge Lawrence K. Marks puts residential evictions on hold until October 1, 2020. And if residential renters have lost income due to COVID, and have missed rent payments (beginning March 7, when the pandemic "hit"), a new state law—the Tenant Safe Harbor Act—prohibits the maintenance of an eviction proceeding until such time as all coronavirus-related restrictions are lifted in that tenant's particular region. Governor Cuomo previously ordered additional protections for residential renters by prohibiting the collection of late fees, fines or other charges associated with delayed rent payments and allowing tenants to apply their security deposits to any arrears.
It appears that the continued suspension of evictions was intended to avert a full-fledged crisis, especially since the grant of additional federal stimulus dollars seems unlikely given the current political deadlock. And even though the message is getting tired, and the inaction is quite shameful, we repeat our call to action—it is imperative that our local leaders be much more proactive and introduce necessary legislative safeguards, instead of waiting for a bailout that may never occur.
# # #
DISCLAIMER: As COVID-19 related developments change daily, this must be viewed as an exceptionally fluid situation. Accordingly, prior to taking any action, we strongly urge you to contact our office to ascertain whether there has been any change that would impact any recommendations made, or whether there are discrete facts or developments which would warrant undertaking a different tact or course.