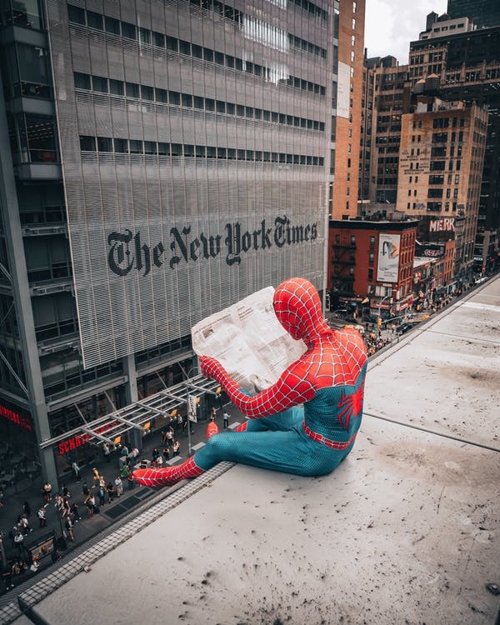 The Marvel Universe is filled with some of our favorite superheroes.   While you can find them in comic books and on the big screen, some of them reportedly reside in New York -- protecting our great metropolis, day in and day out.   
amNewYork recently did a feature on what it would cost for some of the Earth's Mightiest Heroes to live in their New York City homes, and here's what they found:  
Captain America: 
Steve Rogers — known to the world as "Captain America" — grew up in Brooklyn, New York, and after World War II, returned to his home borough. 
In the comic books, he lived at a fictional address in Brooklyn Heights. But as amNewYork reports, the home was "a somewhat humble abode just near the Brooklyn Bridge." 
amNewYork found a similar apartment on Poplar Street, and that place was going for $1,350,000. 
Doctor Strange: 
A lot of responsibility comes with being named the "Sorcerer Supreme."  Although part of the job description entails saving the world, it doesn't hurt that that you get to live in a hot spot on Bleecker Street, as a perk. 
His residence, known as "The Sanctum Sanctorum," was supposedly in Greenwich Village (177A Bleecker St.).  And while that address doesn't exist, its real-life equivalent goes for $4,747,194.  
Spider-Man: 
The web slinger – Peter Parker -- was a Queens native known for never having enough money and always unable to pay the rent.  If you believe what you read, he allegedly lived on 20 Ingram Street, in Forest Hills.  
Some question whether Parker would be able to afford that location today, as its going rate is $1,525,000.  
Iron Man: 
Although left out of the amNewYork piece, Tony Stark owned prime real estate in the heart of Manhattan. The Stark Tower — both an office for his fictional business and a penthouse residence — was located right above Grand Central Station, most notably, where the MetLife Building stands.  
How much is that property now worth?  In 2005, MetLife sold to a joint venture of Tishman Speyer Properties, the New York City Employees' Retirement System, and the New York City Teachers' Retirement System, for $1.72 billion. And at the time, that was the highest price paid for a NYC office building, 
If anyone can afford a nice piece of property, it's Tony Stark.  
# # # 
To read the full piece in amNewYork, click here: https://www.amny.com/real-estate/heres-a-look-at-how-much-it-would-cost-marvels-nyc-based-superheroes-to-live-in-their-neighborhoods-today/