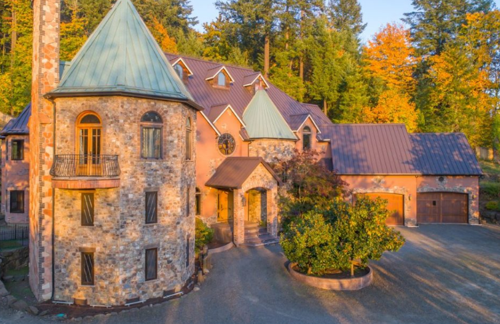 It took seven years for an Oregon couple to build Blackberry Castle – a fortress-like home that was rented out on AirBnb for as much as $2,000 a night. However, the property is now being offered for sale at $3.9 million, and the owners believe it's the perfect spot for royals Meghan Markle and Prince Harry, Duke of Sussex to park their respective arses.
"Blackberry Castle is a fitting environment for Harry, who is still a prince and sixth in line for the throne of England. It is also a reasonable commute for Meghan to the film centers of Hollywood and Canada," writes Top Ten Real Estate.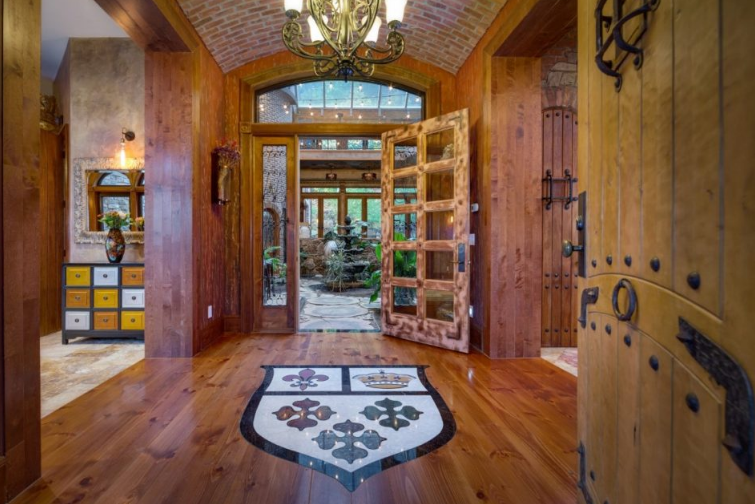 The 13,000 square foot castle lies on 6.4 acres of property. The grounds "include a 700-plant vineyard producing pinot noir and chardonnay," notes Top Ten.
While the interior holds find five-bedrooms, six bathrooms, the young royals may not appreciate the medieval vibe. But they'll likely enjoy the modern luxuries and amenities, such as a wine cellar, state of the art gym, home theater, an atrium bar and an entertainment space styled like a European village.
What more could they be looking for?
The listing agent for the castle is Daniel Lowe of Luxe Christie's International Real Estate.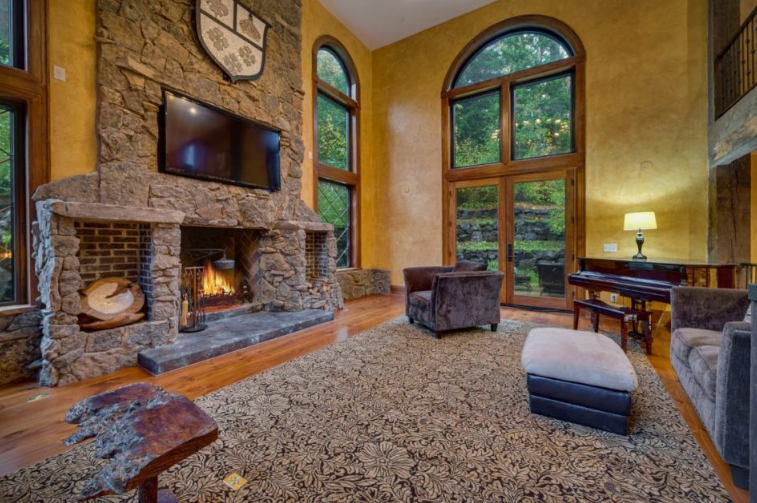 # # #
Should you require assistance with a real-estate transaction, of any kind, please feel free to call one of our attorneys at 212-619-5400.
# # #
To view the full listing, click here: https://luxecir.idxbroker.com/idx/details/listing/a001/20608545/14125-NW-GERMANTOWN-RD-Portland-OR-97231