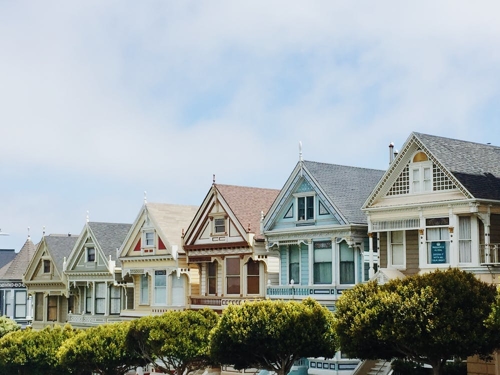 In an interesting and sudden shift, on April Fools' Day, the State of New York declared real-estate agents, appraisers, and home inspectors -- "essential workers."
Although it was announced on April 1, this apparently wasn't a joke. (At least, as far as we can tell.)
The state indicated that the industry can continue to operate during the COVID-19 shutdown, as long as everyone complies with social-distancing rules.
Agents can now show both commercial and residential real estate to potential buyers. Inspectors can again tour the premises to ensure there aren't any defects or other concerns, while appraisers can examine a property to assess its value for purchases and loans.
It should come as no surprise, however, that "open houses" are still barred, as they tend to attract groups, thus increasing the risk of Covid-19's spread.
"Our industry has been given a great responsibility in this time of crisis to help meet the needs of New York's residential and commercial property buyers and owners, and the overall welfare of the local and state economy," said New York State Association of Realtors President Jennifer Stevenson.
"But," she continued, "our priority must be to the safety of our customers, clients and indeed for ourselves, as we all continue to practice socially responsible distancing that is helping to flatten the curve during this national health crisis. Our mantra must be 'safety first, work second.'"
# # #
Read the full report by the New York State Association of Realtors here: https://www.nysar.com/covid-19-resources/realtor-covid-faq/?utm_source=NYSAR+Master+List&utm_campaign=927a9bf2e2-EMAIL_CAMPAIGN_2018_03_23_COPY_01&utm_medium=email&utm_term=0_f1e488a523-927a9bf2e2-160875133
# # #
Should you require assistance with a real-estate transaction, or have a real-estate related issue you would like to discuss with one of our attorneys, please call 212-619-5400.