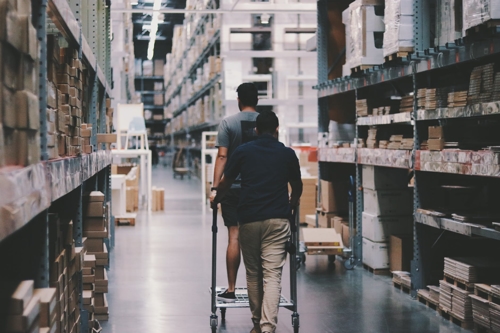 As the pandemic continues, Amazon and e-commerce are reportedly thriving in an otherwise hostile economic environment.
But members of Amazon's fulfillment center team are protesting; claiming that conditions are not safe. And in response, the company fired Chris Smalls, the man who led a warehouse walk-out.
"Taking action cost me my job," Smalls said Monday in a Bloomberg TV interview. "Because I tried to stand up for something that's right, the company decided to retaliate against me."
In Staten Island, more than 60 workers stormed out of the fulfillment center "demanding" Amazon close the facility for an extended cleaning after multiple employees were diagnosed with Covid-19.
Attorney General Letita James called the firing of Smalls "immoral and inhumane." As Crain's reports, James "urged the National Labor Relations Board to investigate the incident and said her office 'is considering all legal options.'"
"No employer should be playing these kinds of games in this time of crisis," noted Ricardo M. Vera, a partner at Newman Ferrara LLP. "The wrongful exploitation of employees, who are braving extreme adversity in the face of a global pandemic, will eventually come back to bite Amazon," he added.
# # #
Read the full report in Crain's New York, here: https://www.crainsnewyork.com/coronavirus/amazon-fires-worker-who-led-strike-over-virus
# # #
If you have been wrongfully treated by your employer, please feel free to reach out to a member of our Civil Rights Group, at 212-619-5400.